Ascot Racecourse Seating Map, Ascot Racecourse Tickets Price 2022
Ascot Racecourse is a British racecourse with elegant sporting venue located at Ascot, Berkshire, England. This racecourse used for horse racing, visitors can check on Ascot Racecourse seat Map including Ascot ticket prices 2022 online. Ascot racing price are given for the easy convenience. This recourse is very ancient which was opened 11th August 1711 under the beneath of British Royal family member Queen Anne. Many people called this stadium National Stadium, because of its popularity in British Summer Social calendar with best race of horses over the globe. More than 300-year ancient history of stadium is very remarkable and interesting with covering 179 acres. This stadium approximately 10 km from Windsor Castle. This is one of the most visited racecourse in united kingdom.

Royal Ascot Racecourse Map
It is visited by around 600000 visitors annually and people looks for the  Ascot Racecourse map before visiting this venue. We are sharing the map below which shows carriages, Sandringham, Old Paddock, Roya Ascot Villages and Chalets, ON 5, Royal Ascot Pavilions.
Parade ring, high street, pedestrian crossing, car parking lots, bridges, ticket offices, entrance, exits, grandstand admissions, seating area, all floors, winning post, race tracks, bars, etc. are clearly depicted on the map. This map is very useful to locate seats during the visit to this venue. This is also very useful to check best view seats and it helps in choosing seats.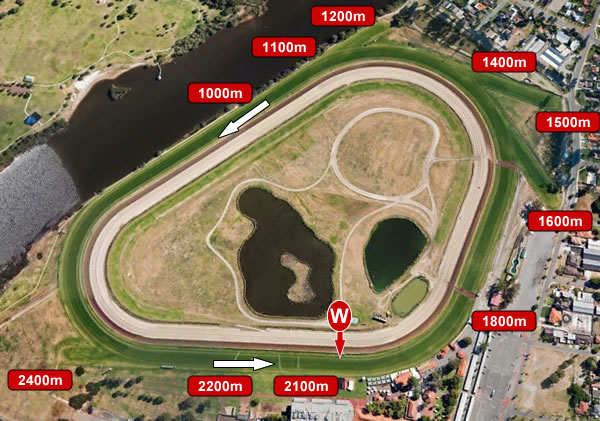 Ascot Racecourse Parking
Ascot Racecourse has a multi huge parking space in the premises, more than 8000 car can be parked in the parking facility. Guests can book car parking online for all the racedays during the season and before five days from the raceday, if you missed the chance of booking before five days of race-day, then you can pay the cash on the day.
Ascot Racecourse Ticket Prices 2022, Ascot Events

The Royal Ascot Trails Days tickets available for 27th April 2022. This day Seven Race card includes four specific trials for the Royal meeting which is led by the group of 3 Longines Sagaro Stakes. You can also have an offer to have a flutter, enjoyable music and luxurious private boxes.
Royal Ascot Trial Day Ticket Price
| Enclosure | Day & Date | Category Option | Price |
| --- | --- | --- | --- |
| King Edward VII Enclosure | Wednesday, 27th April 2022 | Single Ticket | £ 25.00 |
| Queen Anne Enclosure | Wednesday, 27th April 2022 | Single Ticket | £ 19.00 |
| | Wednesday, 27th April 2022 | Group 10+ | £ 15.00 |
Summer Mile Racing Weekend
In this auspicious weekend racing you can enjoy two days entertaining & thrilling racing action at Ascot.

These Raceday's is popular for spending your weekend with family and friends. Ascot also offer valuable hospitality packages to enjoy five stars facilities like Fine Dine, Music and eye-catching view of track with services of well-trained staff by Ascot's Raymond Blanc Academy. During summer racecourse's pristine lawns are full of bloom.
Summer Mile Racing Weekend Ticket Price 2022
| Race Days | Categry Option | King Edward VII Enclosure | Queen Anne Enclosure |
| --- | --- | --- | --- |
| Friday, 6th May 2022 | Single Ticket | £ 25.00 | £ 19.00 |
| | Group 10+ | – | £ 15.00 |
| Saturday, 7th May 2022 | Single Ticket | £ 40.00 | £ 27.00 |
| | Group 10+ | – | £ 20.00 |
| Friday, 8th July 2022 | Single Ticket | £ 25.00 | £ 19.00 |
| Saturday, 9th July 2022 | Single Ticket | £ 37.00 | £ 27.00 |
The Royal Ascot
In this world class racing the Royal Ascot is going to begin in June 2022, Royal Ascot is an annual Flat racing which is held for 05 days in middle June.
Royal Ascot took a place at York Racecourse in 2005, when Ascot Racecourse was under the redesigning and remodeling process.

The Royal Ascot hosts 18 Group races with the highest quality Flat races.
Ticket Price for Royal Ascot 2022 given below:
Royal Ascot Ticket Price 2022
Race Days
Category Option
Royal Enclosure
Queen Anne Enclosure
Village Enclosure
Windsor Enclosure
Tuesday, 14th June 2022 &
Wednesday, 15th June 2022
Single Ticket
Invitation Only
£ 87.00
No Race
£ 37.00
Group 15-48
Invitation Only
£ 82.00
No Race
£ 33.00
Thursday, 16th June 2022
Single Ticket
Invitation Only
£ 99.00
£ 69.00
£ 46.00
Group 15-48
Invitation Only
£ 95.00
£ 63.00
£ 42.00
Friday, 17th June 2022
Single Ticket
Invitation Only
£ 99.00
£ 69.00
£ 46.00
Group 15-48
Invitation Only
£ 93.00
£ 63.00
£ 42.00
Friday, 17th June 2023
Single Ticket
Invitation Only
£ 99.00
£ 71.00
£ 64.00
Group 15-48
Invitation Only
£ 95.00
£ 66.00
£ 58.00