Hello friends, Nowadays I am getting emails regarding guest posts. So, for a trial, we are offering guest blog post on our site. You can check all the details of the website by browsing the website like the theme, category or niche. I am not a big fan of MOZ DA and PA, still, you can check this metric from Ahrefs, Semrush, Moz. Alexa rank, similiarweb rank is also available online.
Here are some guidelines for pitching us for a guest post.
Guidelines
Do not send published material.
Content must be unique, relevant, fresh and free from any grammatical errors.
The post should be of 500+ words or more (lesser word posts are also welcome if matched with our theme).
It should not contain any affiliate links.
Do not send promotional material.
Write for readers, not for search engines.
One to two links will be provided by us (do follow and no follow depends on the content and site).
If we like your pitching and no category present for that post, we will create a new category for the same.
Posts must be in English in simple words.
This post must not be published anywhere after published on this site.
If we found any violation of the terms even after the publishing, we will remove the post from our site.
You can send your ideas to indiaongo@gmail.com. We will try to reply you as soon as possible. 🙂
Website Traffic Stats
We are attaching website traffic stats for 2022. The site has around 3.5 million pageviews and 2.5 million sessions.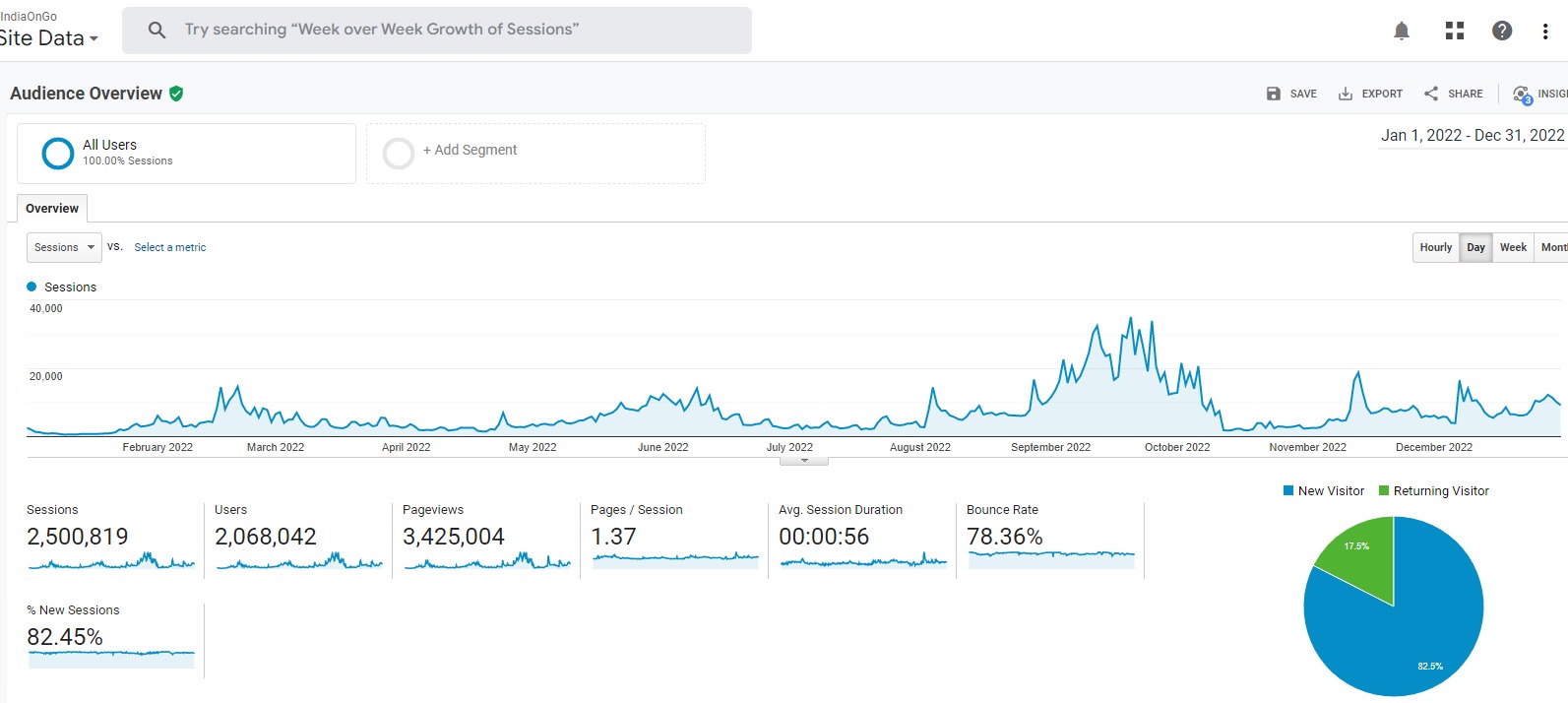 Indiaongo.in attracts millions of readers every year across the globe. Get your ads placed among millions of readers.
We have multiple plans as per your need.
We offers Banners ads on home page and all pages of the website.
We offers square/rectangular banner ads as per your need.
We also offers text ads to attract the customers.
Contact us on indiaongo@gmail.com
Skype ID: live:.cid.d2044949ab632667