You can send your queries, suggestion and feedback via comment box. You can also Email your queries on below mentioned E-Mail id:
For Collaboration contact us on
Skype ID: live:.cid.d2044949ab632667
Website Traffic Stats
We are attaching website traffic stats for 2022. The site has around 3.5 million pageviews and 2.5 million sessions.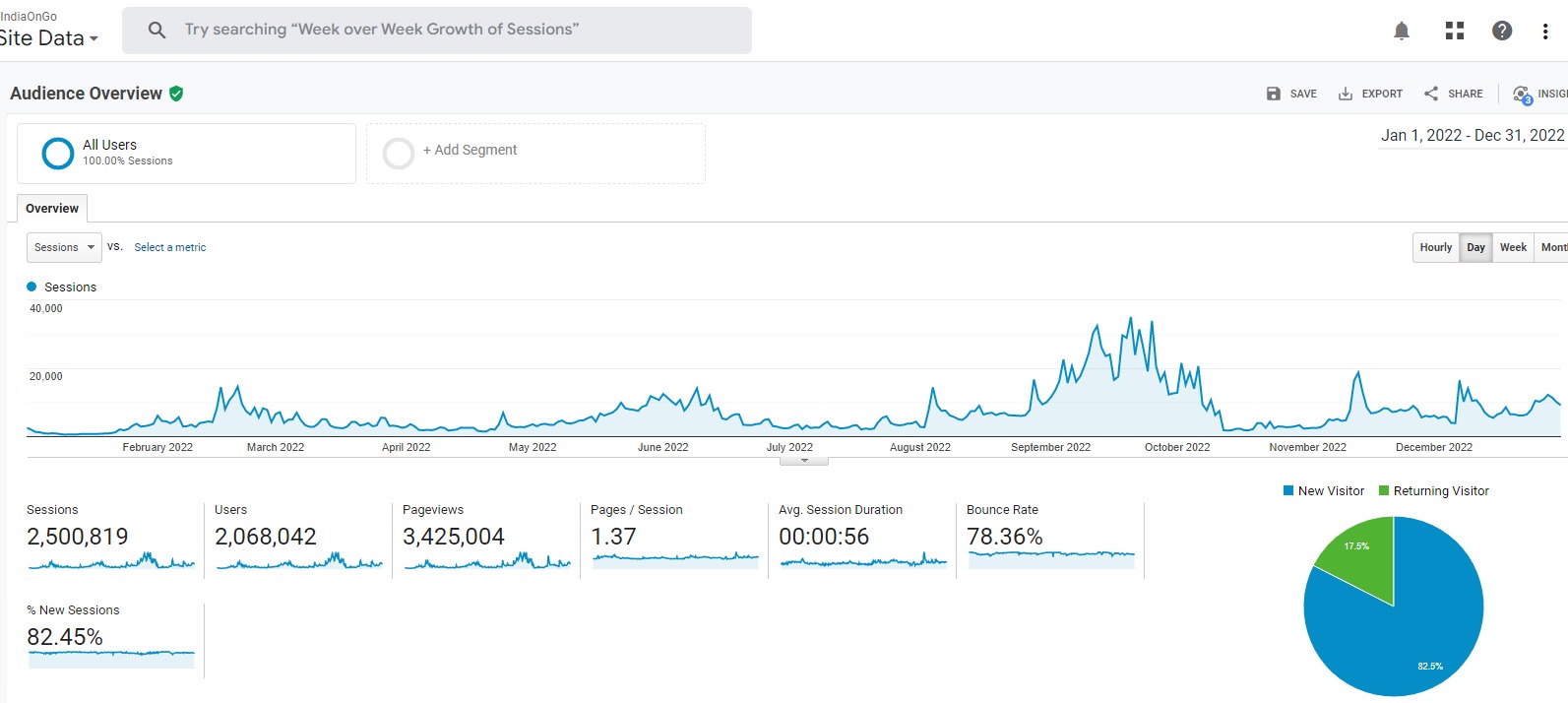 Indiaongo.in attracts millions of readers every year across the globe. Get your ads placed among millions of readers.