Chinnaswamy Stadium India Afghanistan Test Match Tickets Booking Procedure and Price
M. Chinnaswamy Stadium is one of the most popular cricket stadiums in India. The stadium is located in Bangalore, Karnataka. The stadium is present in the center of the city and is circumscribed by beautiful Cubbon park, MG Road, Queen's Road and Cubbon. The stadium was earlier named as Karnataka State Cricket Association (KSCA) stadium, later its name was changed to M. Chinnaswamy as a tribute to former BCCI president M. Chinnaswamy. The stadium is home ground to Royal Challengers Bangalore (RCB) and Karnataka cricket team. It hosts various One day international (ODI) matches, IPL matches, and other domestic matches, but apart from tha,t it holds space for various musical and cultural events.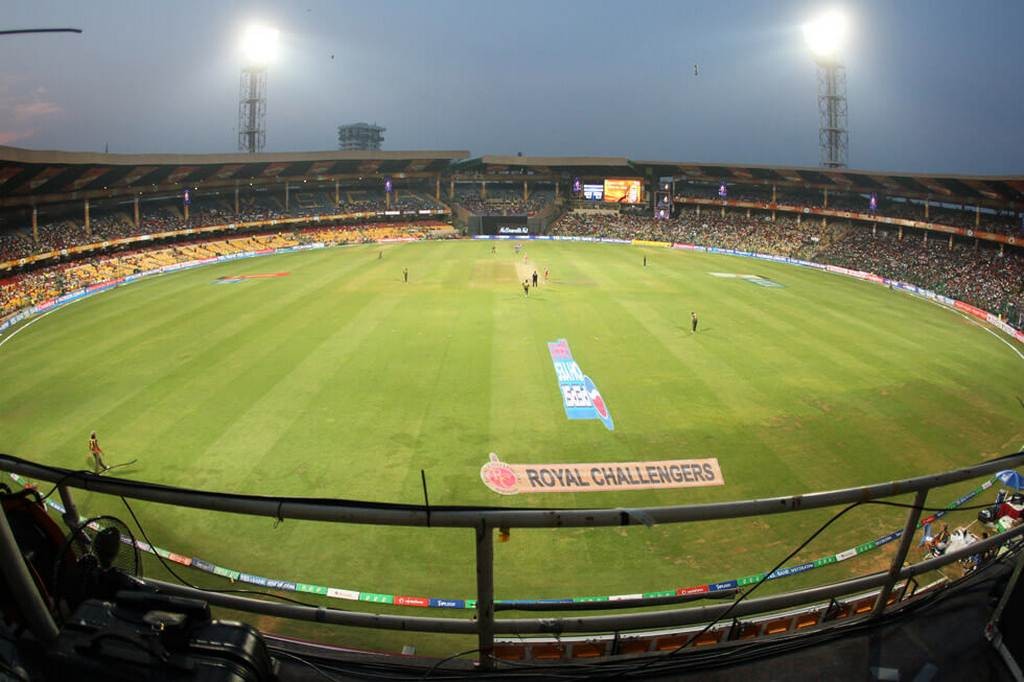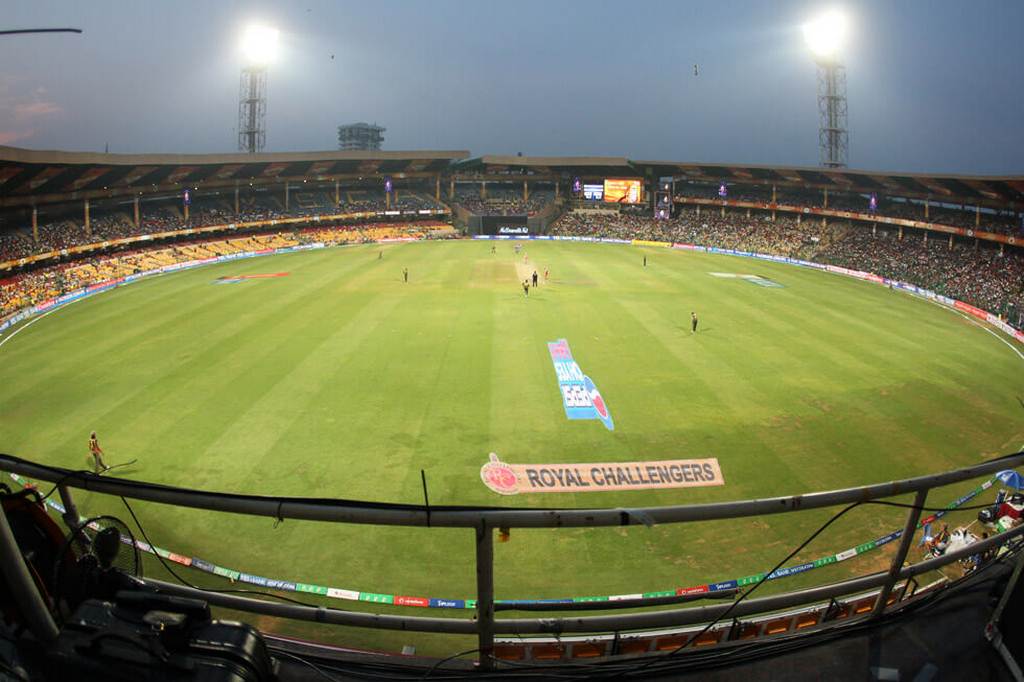 The government of Karnataka is the owner of the stadium and it is leased by Karnataka State Cricket Association (KSCA) for 99 years. This Cricket stadium has the seating capacity of 50,000 and you can sense the environment when it is full with the fans in high voltage matches. The cricket stadium was constructed in 1970. The cricket stadium hosted its first International match in November 1974 which was played between India and West Indies.
Upcoming Match Schedule at M Chinnaswamy Stadium
Afghanistan cricket team is ready to come to India to challenge team India in their home ground. Some Afgan players have showed brilliant skills in the IPL 2018 mathces especially Rrashid Khan. Afghan team will be in India to play a single test match between against India in M Chinnaswamy stadium.
Date: 14 June 2018 to 18 June 2018
How to Book M Chinnaswamy Stadium India Afghanistan Test Match Tickets
Indian Afghan tickets are expected to available through bookmyshow as per our guess. In the past, Chinnaswamy has hosted many matches successfully. recently this stadium has hosted many matches of IPL 11 without any issue. Bangalore stadium is completely ready for the historical fixture. The crowd of this stadium is very energetic and they will surely miss there home team captain Virat Kohli in this match. We will update the information on tickets after the official announcements.


Ticket booking is very simple through online mode. Visitors need to perform some simple steps to book the online tickets like a movie ticket. Ticket price is expected to starts from 100 Rs for a single day and 5-day pass might be available in 500 Rs. Some tickets might be available through stadium ticket counters also.
IPL Tickets Prices in Bangalore – RCB Match Tickets Price
Tickets sale for RCB IPL matches of M Chinnaswamy stadium is started through liveinstyle tickets prices starts from 1750 Rs. This year IPL match tickets might be little higher due to the GST. RCB Tickets prices depend on the match type, day and opponent team. High voltage matches will have higher tickets price. Update list of Bangalore RCB IPL tickets price will be updated here soon after the announcement of IPL tickets and schedule.
Stadium Counter Tickets
M. Chinnaswamy Stadium tickets will also available from the stadium ticket counters also along with the outlets available in the city. Last IPL tickets were also available through these counters, list of IPL ticket counters will be published here later.
Chinnaswamy IPL Tickets Booking Procedure
The Bangalore Chinnaswamy Stadium IPL tickets can be booked from the official IPL website. Therein you can select limited stands for booking the seats and ticket for rest of the stands is only present at the stadium ticket counter only. After booking the tickets from the website, the entry passes are needed to be collected from the cricket stadium. If the booking is made 10 days prior to the day of the match, they will be delivered to the given address. In the other case, the entry passes are needed to be collected from the box office. The distance of box office from the stadium is mere 1 km, so you can simply reach the box office and collect your entry passes and walk down to the Chinnaswamy cricket stadium. Don't forget to bring the print out of the online tickets along with the Card through which online payment was made.



How to Book Chinnaswamy Stadium IPL Tickets 2018
Tickets for Royal Challengers Bangalore IPL 2018 Tickets can be booked in online mode.
Log on to the liveinstyle site and selected the desired match, date and seat from the seating layout.
Confirm your ticket booking of RCB IPL by paying the payment.
After the successful payment, follow the instructions for entry passes received in the email.
Chinnaswamy Stadium Bangalore IPL 2018 Schedule
| Teams | Time | Day and Date |
| --- | --- | --- |
| Royal Challengers Bangalore RCB vs Kings XI Punjab KXIP | 20:00 IST (14:30 GMT) | Friday 13th April 2018 |
| Royal Challengers Bangalore RCB vs Rajasthan Royals RR | 16:00 IST (10:30 GMT) | Sunday 15th April 2018 |
| Royal Challengers Bangalore RCB vs Chennai Super Kings CSK | 20:00 IST (14:30 GMT) | Wednesday 25th April 2018 |
| Royal Challengers Bangalore RCB vs Kolkata Knight Riders KKR | 20:00 IST (14:30 GMT) | Sunday 29th April 2018 |
| Royal Challengers Bangalore RCB vs Mumbai Indians MI | 20:00 IST (14:30 GMT) | Tuesday 1st May 2018 |
| Royal Challengers Bangalore RCB vs Delhi Daredevils DD | 20:00 IST (14:30 GMT) | Saturday 12th May 2018 |
| Royal Challengers Bangalore RCB vs Sunrisers Hyderabad SRH | 20:00 IST (14:30 GMT) | Thursday 17th May 2018 |
General Guidelines
After booking tickets from online mode, you have to collect the entry pass from box office as already mentioned above. The entry pass has gate number printed number on it. You have to look for the entry gate which is to be used to head into your stand. There are many items which are restricted, you need to submit those items at the security check. The list restricted items is Headphones, data cable, camera, plastic bags, water bottles, binoculars, power bank, helmets etc. Avoid taking any unnecessary item with you, just take your wallet and mobile phone.  The baby food and baby diapers are allowed inside the Chinnaswamy stadium. Using public transport is recommended as finding a parking place if going to be a tough task. Also, there would be too much rush at the match hours which generally results in traffic jams. The cricket stadium gates are opened three yours prior to the start of the match generally. The official website of  Chinnaswamy Stadium is Karnataka State Cricket Association and Royal Challengers Bangalore is royalchallengers.com.
Chinnaswamy Stadium Seating Arrangement
The cricket stadium seating plan can be checked below. It is always good to do your homework before going to such an event. The surrounding roads are also marked on it along with the various gate numbers and stands.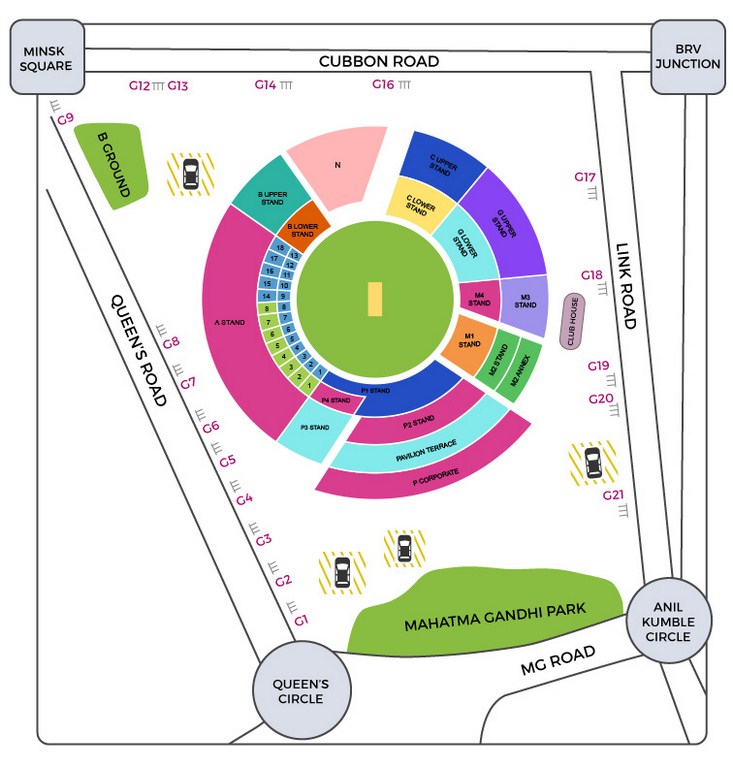 The above seating map also depicts parking spots and pavilions.
Chinnaswamy Stadium Map
Chinnaswamy Stadium Facilities
The stadium is equipped with all the basic facilities. the washrooms are in good condition and are in plenty of numbers. The restaurant and cafeteria also well maintained. The view of cricket ground is very clear and obstruction free from the stands. If you didn't book ticket online, you can still buy entry tickets from the Box office which is located in UB city. The counters are present there. RCB IPL tickets might also be available through stadium ticket counters.

Also, Read about Wankhede Stadium IPL Schedule and Rajiv Gandhi Cricket Stadium
Chinnaswamy Cricket Stadium Review
The stadium can accommodate a very large number of fans, so environment here is very amazing. The loud cheers of 50,000 cricket fans can be a memorable experience for someone visiting the stadium for the very first time. The basic amenities are also very good and you it will be happy with the food provided here. The parking problem is always a big issue and if you don't want to waste long hours stuck in traffic jams, use public transport to reach to the stadium. There are various options available, you can book a cab, use buses and other modes of transport too.
Check Complete IPL 2018 Schedule
IPL 2018 Stadiums – Hosting IPL 11 Matches
Download IPL 2017 Schedule PDF
Also read about Saurashtra Cricket Association Stadium, Rajkot.