Top 5 bike insurance add-ons you must consider
Bikes are the essence of your being. They add style, speed, and power to your aura. Bikes are powerful machines and should be handled responsibly. Apart from giving them the protection they deserve; it is important to protect yourself while riding a bike as dangerous situations arise without warning and the outcome may not always be positive.
The best way to ensure you and your beloved bike is covered is by getting bike insurance starting from day one. There are a few implications of owning a bike and these may not be covered under the bike insurance. If you use your bike daily, then it is of paramount importance that you ensure your wellbeing along with your bike's protection.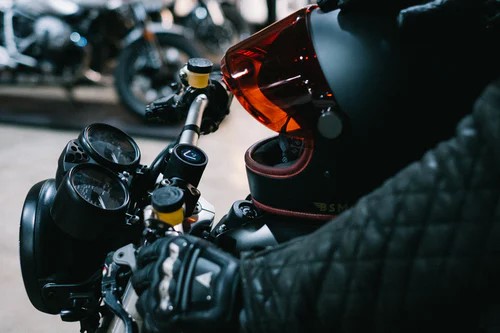 Also Read – Pradhan Mantri Suraksha Bima Yojana-Accidental Insurance Policy
Top add-ons to consider while buying or renewing bike insurance
Return to Invoice Cover – This cover is an added shield, which is activated when your bike is damaged beyond repair or stolen. In these cases, return to invoice cover makes you eligible for the same or similar bike. The insurer bears the charges of this along with the charges of road tax and registration fees. This cover has nothing to do with the age and usage of your bike. However, it may be a good option to consider when the bike is new or the premises where you park have proven to be unsafe.
Zero depreciation cover – The machine ages over time and the parts and the bike itself lose value. That is called depreciation. This is imminent in a bike as all machines experience wear and tear. When the bike is older and parts need to be changed due to any of the factors listed in your insurance policy, the claim will take into account the depreciation. To ensure you get the full value while repair or replacement, zero depreciation bike insurance is the ideal option. In case you do not have this cover and the vehicle is eligible for depreciation, the policyholder is expected to bear the cost of the depreciated value.
Engine and gear-box protection – When the bike is damaged due to an accident, the engine and gear-box are replaced. However, sometimes there may be damage due to the accident and might get detected later. The engine and gear-box can get damaged due to a number of reasons. To provide cover for your engine and gear-box for life, you can purchase this beneficial add-on.
Also Read – Shimla Bike Tour-A Memorable Journey on Bikes
Consumable Cover – Consumable cover is the perfect example of taking care of details. This cover provides cover for the smaller parts of your bike in case of an accident, like the nuts and bolts. The essential costs like grease, engine oil, and other such things amount to a sizeable bill. The real use of this cover is when major work needs to be done on the bike.
Breakdown assistance – This cover is useful if you take a lot of road trips and wish to ensure that you are protected no matter the place and time. This is also helpful for people who have an older car that is showing signs of breakdown. Breakdown assistance is the facility to call for roadside assistance at any time of the day. The instances that may lead to you needing assistance would be a flat tyre, fuel assistance, medical coordination, towing facility, minor repairs, spare keys, flat battery, and more. This cover is more than a one-time claim you can use. You can use this facility 4 times a year when you purchase this cover.
Also Read – Pradhan Mantri Suraksha Bima Yojana-Accidental Insurance Policy
Bike insurance starts from the most basic and goes to the comprehensive end of the spectrum. The need for add-ons should be evaluated based on multiple factors like usage of the bike, age of the bike, exposure to natural calamities, experience and reviews of people using the same model, and other such factors. Since each add-on is charged separately it is essential to review the necessity of add-ons while renewing the policy as well.
There are few things that are not included in the policy as well as the add-ons. It is important to remember the terms that can overrule the terms of your policy. A safe way is a right way to enjoy the pleasures of owning a bike.
Also Read – Bike Sharing – A Responsible Solution for the Indian City