LIC IPO Date, Price, Issue, Closing Allotment Date & IPO Lot Size
LIC IPO Date : LIC looks to file for IPO by Jan 3rd Week 2022 (TOI, 4th Jan '22)
LIC is planning to bring an IPO to sell 10% of its stake and get listed at BSE and NSE stock exchanges. This fast track IPO is part of the disinvestment of government stake in LIC. The government of India is planning to raise funds between Rs 80,000 to 1 lakh crore through this IPO.
The LIC IPO 2020 offers a great opportunity to retail investors and employees to invest in the company for the long term as well as making quick listing day gains. It is also speculated the LIC Policy Holders may get a reserved quota in this IPO.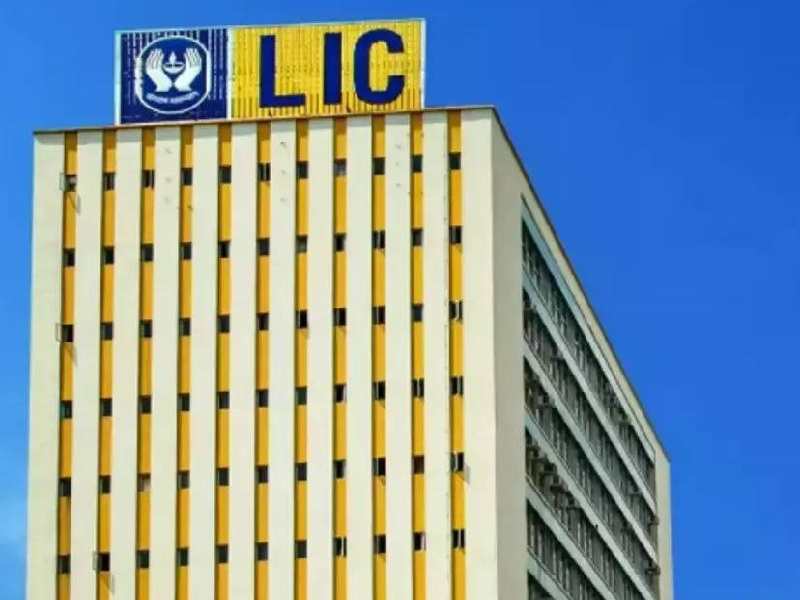 In the Union Budget speech for 2020-21, Finance Minister Nirmala Sitharaman had said:
Listing of companies on stock exchanges disciplines the company and provides access to financial markets and unlocks its value. It also gives an opportunity for retail investors to participate in the wealth so created. The government now proposes to sell a part of its holding in LIC by way of Initial Public Offer (IPO).
LIC Competitive Strength
In FY 2018-19, LIC's total asset volume was Rs 31.11 lakh crore
In 2018-19, LIC's total premium receivable was 2 lakh crore
In 2019, LIC's investment volume stood at Rs 29.84 lakh crore, including investments in debt and equity
LIC is the country's largest insurer with 68.9 percent market share in the new business premium collection and 60.9 percent in annual premium collection
LIC IPO Details
| IPO Opening Date | LIC looks to file for IPO by Jan 3rd Week 2022 (TOI, 4th Jan '22) |
| --- | --- |
| IPO Closing Date | LIC looks to file for IPO by Jan 3rd Week 2022 (TOI, 4th Jan '22) |
| Issue Type | Book Building Offer |
| Face Value | – |
| IPO Price | – |
| Market Lot | – |
| Min Orher Quantity | – |
| Listing At | – |
| Issue Size | ₹1 lakh Cr. (App.) |
| Fresh Issue | – |
| Offer for Sale | – |
LIC IPO FAQs
What does LIC IPO mean?
The government of India is diluting its partial stake in LIC by launching the IPO and inviting the public to participate in its equity. With the launch of LIC IPO and listing, LIC will come under a direct scanner of SEBI and will have to comply with requirements for listed firms. This will enhance the transparency of LIC operations and strengthen overall corporate governance.
When will LIC IPO come?
LIC looks to file for IPO by Jan 3rd Week 2022 (TOI, 4th Jan '22). The government has set the ball rolling to launch the IPO as soon as possible and preparations have started in full swing. An IPO process generally takes four to six months. Considering the pre-IPO process has started now, we need to wait and watch if the government can meet the targeted launch period.
When is LIC IPO expected?
LIC looks to file for IPO by Jan 3rd Week 2022 (TOI, 4th Jan '22).
An IPO process normally ranges between four to six months. The government needs to complete a long list of activities in the pre-IPO phase with the help of advisors including deciding the timing for IPO, company valuation, preparation of restated financial statements, DRHP, filing of IPO, finalizing IPO details etc. Considering the huge size of LIC, arriving at company valuation is going to be a challenging and time-consuming task. In addition to these normal pre IPO processes, the government will also need to amend the LIC Act 1956 before the launch of IPO which is going to add to the timeline. Considering all these factors, we need to see if the targeted IPO timelines are adhered to.
How the LIC IPO will impact the employees?
The LIC IPO should not change anything for its employees. Moreover, it is speculated that employees may get special quota at a discount to participate in LIC's equity. With the announcement of government selling a partial stake in 100% owned LIC, it created panic amongst employees with fear of privatization. However, as per the company management, this stake sale will not change the ownership of LIC as the government will sell not more than 10% of its stake. Thus, LIC will still qualify as government-owned and should not be viewed as the privatization of LIC with no impact on its employees.
How will LIC IPO impact the existing policyholders?
The LIC IPO is not expected to have any impact on the existing policyholders.
On the other hand, it is expected by the experts that the listing of LIC will indirectly benefit the policyholders. The listing of LIC will enhance transparency and governance in its operation as LIC will have to adhere to all listing requirements as per SEBI rules thereby boosting its efficiency. Moreover, it is speculated that LIC policyholders may get a reserved quota in this IPO.