How to Apply for HSRP Number Plate in Delhi UP, Color Stickers – bookmyhsrp
High-security registration plates are now mandatory for all vehicles along with the vehicles which are sold before April 2019. So basically every vehicle which is running on road must be equipped with HSRP. Ministry of Road Transport and Highways have made a mandatory rule for all the vehicles must install high security number plates. In Delhi color coded fuel stickers are mandatory along with high security number plates. The color of the sticker is defined as per the fuel used in the vehicle. As per the CMVR 1989 Rule 50 High-security registration plates are mandatory on all vehicles and government has ran many awareness drive for HSRP.
Traffic police is now checking the vehicles without HSRP and color coded fuel stickers and issuing fine on the owners of the vehicles. Now people of Delhi and UP are looking for high security numbers plates. Booking process of high security number plates is online and you can apply HSRP by mobile or laptop in 10 minutes. We are sharing the process of book my HSRP online for Delhi and Uttar Pradesh. Read this blog till end to HSRP Apply Online.
HSRP( high-security registration plate)
High security number plate is issued by third party company which is authorized by government. These plates are as per the vehicle type and format.
| Sl No. | Vehicles Type | Alpha Numeric Color | Background Color |
| --- | --- | --- | --- |
| 1 | Non-Transport Vehicles | Black | White |
| 2 | Transport Vehicle | Black | Yellow |
| 3 | Transport Vehicle under rent-a-cab | Yellow | Black |
| 4 | Transport Vehicle under rent-a-cab (Battery Operated) | Black | Green |
| 5 | Battery Operated Vehicle Non-Transport | White | Green |
| 6 | Battery Operated Vehicle Transport | Yellow | Green |
From above table you can clearly see that high security number plates are mandatory for all vehicle class including battery and electric vehicles. Color coded fuel stickers are also mandatory along with the vehicle. Color on fuel stickers will depict the fuel uses in the vehicle.
HSRP is high security number plate which is useful in preventing the theft of vehicles as it is very difficult to create the duplicate number plate of vehicle. The number plates has a unique permanent identification number.
HSRP Colour Coded Sticker
Color coded stickers are also mandatory to install on all vehicles as per their fuel type. Petrol/CNG vehicles, Diesel and Electric vehicles have light blue, orange and grey stickers respectively. Check below table for color fuel stickers.
| Bharat Stage Vehicles . | Fuel Type | Sticker Background Colour |
| --- | --- | --- |
| BS III and IV | Petrol & CNG Vehicles | Light Blue |
| BS III and IV | Diesel Vehicles | Orange |
| BS III and IV | Other Vehicles | Grey |
| BS VI | Petrol & CNG Vehicles | Light Blue |
| BS VI | Diesel Vehicles | Orange |
| BS VI | Other Vehicles | Grey |
These are like third registration plate of the vehicles which will be installed on left hand side of windshield. Color stickers will have registration authority detail, vehicle number, PIN and vehicle registration date.
How to Apply for HSRP Delhi UP
bookmyhsrp .com is dealing with Delhi and Uttar Pradesh vehicle owners regarding the issuance of high security number plates. This website is run by government authorized vendor and it is provided high security number plates and colour coded fuel stickers. The process is online and plates will be installed at designated dealers near your area and they can be installed online at selected pin codes after completing all the online procedure. Before starting the process it is advisable to keep your vehicle registration certificate near you as it will  be helpful in filling the form on website. Follow below procedures to apply HSRP Delhi and UP.
Log on to official website bookmyhsrp.com.
Now select the option from high security registration plate with color sticker or colour sticker.

If you have HSRP, go for color sticker, else select HSRP with color sticker.
On next page select vehicle make like two wheeler, three wheeler, four wheeler, heavy motor vehicle and other commercial vehicle.
Color coded stickers are not for two wheelers.
After selecting vehicle make, select vehicle manufacturing company like Tata, Maruti, Hyundai, Ford, etc.
Select state from Delhi or UP.
Now select vehicle category like private or commercial.
On next page select fuel type.
In this step, fill the form which have vehicle registration date, Bharat Stage, Registration number, owner name, owner number, Email ID< billing address, state and city.
After filling all the details, vehicle owner can opt for home delivery or install plates at nearby center. Home delivery charges are 250 extra for car.

Check your pin code if you opt for home delivery, if pin code is serviceable, fill all the details and go for next step.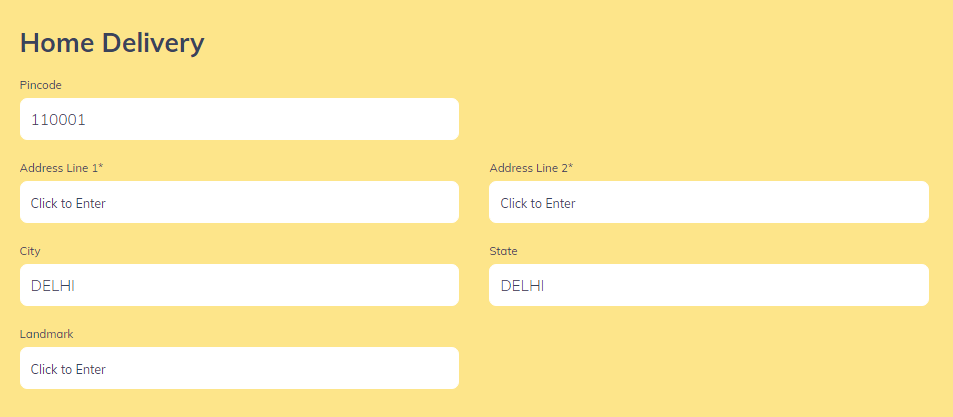 Select dealers as per your area and click on next step for appointment booking.
Select appoint as per availability and your convenience.
Now check your booking summary and make online payment to apply for HSRP in Delhi.
After the successful payment, a acknowledge number will be generated along with receipt.
You can track your order on same website by filling the form or also reschedule your appointment.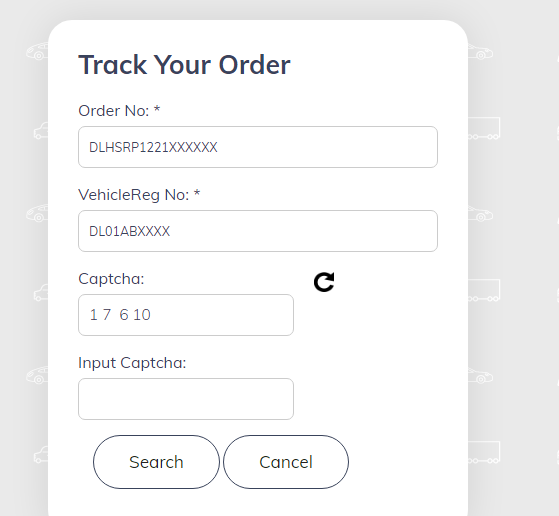 I hope this information will be useful for those who are looking for book my hsrp in Delhi.