Montgomery Zoo Hours 2023, Ticket Prices, Montgomery Zoo Map
The Montgomery zoo is located in the Alabama, USA; it is spread in 40 acres of land. The Montgomery zoological park is home to over 750 animals of 140 species. The zoo was earlier called as Oak Park; it was changed to Montgomery Area Zoological Society in 1988. Montgomery zoo society was established in 1920 and 41 acres of land was allocated for it. Zoo raised its first ever fundraising event in 1976, Zoo Day. Later, it became an annual event and is now called as Zoo Weekend. Zoo and aquarium attracts a large number of visitors during Zoo weekend, around 18,000 and increasing every day. Montgomery Zoo has seen continuous development where a numerous exhibitions have opened for visitors.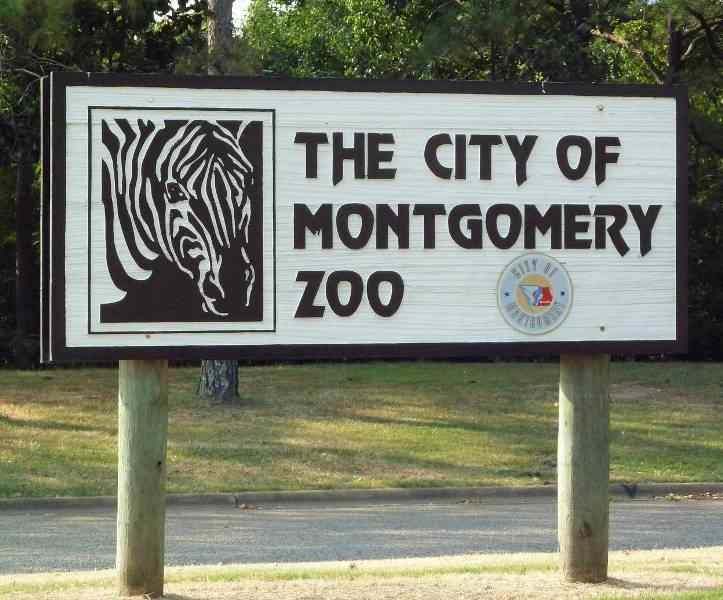 Montgomery Zoo Animals
The Montgomery Zoo and aquarium has around 750 animals of 140 species from around the globe. The exhibition has animals from various continents like Australia, Asia, Africa, South America, and North America. The main attraction includes Axis deer, Fallow deer, Blackbuck, Sarus crane, Nilgai, Chinese goose, Grant's zebra, hippopotamus, Marabou stork, Grey crowned crane, Ostrich, Slender-horned gazelle, Egyptian goose, Dama gazelle, Guinea fowl, Crowned hornbill, Jaguar, Sloth bear, Golden lion tamarin, Bighorn sheep, Elk.
Montgomery Zoo Hours 2023
| Particulars | Timings |
| --- | --- |
| Daily | 9 AM – 5 PM |
| Last Ticket Sale | 04:00 PM |
| Zoo Gift Shop | 9 AM – 5 PM |
| Mann Wildlife Learning Museum | 9 AM – 4.30 PM |
| Off Days | Thanksgiving Day and Christmas |
Montgomery Zoo is open for 7 days a week except for Christmas Day and Thanksgiving Day. The Zoo opening time is 9 AM and it closes at 5 PM every day. The admission tickets to Montgomery Zoo are sold till 4 PM. Most of the exhibitions start closing after 4:30 PM, so it is better to reach the zoo earlier in the day to be able to cover all the major attractions.
The Mann Wildlife Learning Museum's opening time is 9 AM and the closing time is 4.30 PM. On Christmas, the zoo opens at 5.30 PM for Christmas Lights Festival.
Montgomery Zoo Prices 2023
| Category / Age | Zoo and Museum |
| --- | --- |
| Adults (13 – 64 years old) | $18.00 |
| Child (3 – 12 years old) | $14.00 |
| Toddler (2 years and younger) | FREE |
| Seniors (65+ years old) | $16.00 |
| Military adult (13 – 64 years old) | $17.00 |
| Military child (3 – 12 years old) | $13.00 |
| Montgomery Zoo members | FREE |

The Montgomery Zoo ticket price included entry to the Zoo and museum. The detailed price list is given above.
Montgomery Zoo Map
Montgomery zoo is divided into multiple realms and all the realms are shown on the map. Entry Gates exit Gates gift shop ticket box office Lake inside the zoo is clearly depicted on the Montgomery zoo map. Man wildlife learning museum and all animal enclosures are drawn on the map so that visitors can easily visit all the parts of the Zoo.
Montgomery zoo Admission rules and hours are also mentioned in the above image. Information about Montgomery zoo attractions rights and animal Encounters. Museum entry and all other important information is shown on the map which is very useful while visiting the zoo.
Montgomery Zoo Membership
The Zoo membership plan comes with lot of benefits which includes unlimited free admission to Zoo throughout the year. You will have member discounts on food, gifts, catering etc. Discounted and even free entry in Zoos located all over United States of America. There are special member's only events organized by Zoo association. The famous Zoo weekend and Christmas light festival will also be free of cost under membership plan. In Zoo Boo admission charges, members receive 50% discount. There are various types of membership.
Montgomery Zoo Sky Lift
The Zoo sky lift ride is one of the main attractions. The rider must be at least 32 inches tall and for the alone riders, the height must be at least 42 inches. The sky lift charges are 5$ per person. Ride starts at 10:00 AM and closes at 4:45 PM. The ride is always dependent on weather. Montgomery Zoo also offers Pedal Boat Rides, miniature train, etc.

<
Montgomery Zoo Location Map

The Zoo is located near Northern Blvd; it is situated between Coliseum Blvd and Lower Wetumpka Road. The Zoo is easily accessible by any of the Vandiver Blvd, Northern Blvd and Fairground Road.
Montgomery Zoo Information
| Information | |
| --- | --- |
| Address |  2301 Coliseum Parkway, Montgomery, Alabama 36110 |
| Contact Information | (334) 240-4900 |
| Official Website | montgomeryzoo.com |
The Montgomery Zoo is a very good place to visit for people of all ages. One can enjoy various activities and experiences during their visit. The Zoo has very good reviews and the special events happening in all the seasons makes the Zoo a place worth visiting.
Also Check: Birmingham Zoo and Alabama Gulf Coast Zoo.