Indian Cement Company Ground Tirunelveli TNPL 2023 Tickets, Tirunelveli Cricket Stadium
Tirunelveli TNPL 2023 tickets are in high demand as TNPL is entered its 7th edition. The last 6 seasons were successful. This year 32 league matches will be played between 8 teams in a period of 31 days. 2023 Tamil Nadu Premier League will start from Coimbatore Cricket Stadium. Tirunelveli Cricket Stadium got the hosting of 9 matches of TNPL 2023 including eliminator and TNPL Final. The Indian cement company ground located in Tirunelveli is capable of hosting day-night matches and the TNPL schedule is planned according to that. Like previous years, this year local residents and cricket fans are very excited for the TNPL 2023 in this city. ICL tickets for TNPL remain in high demand during the league.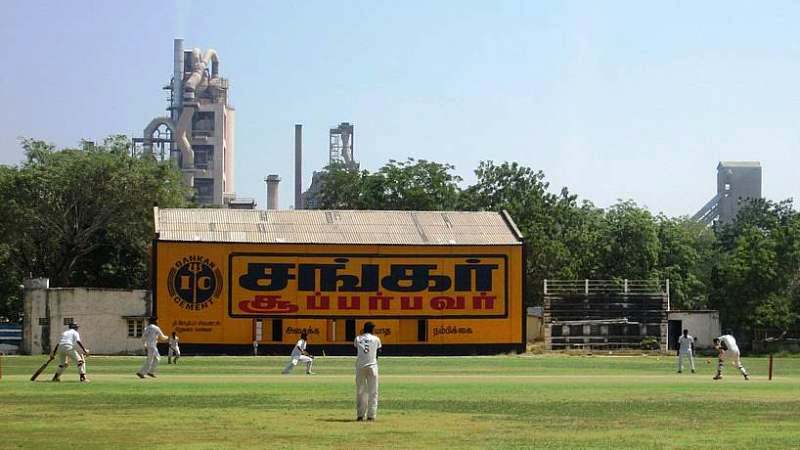 Indian Cement Company Ground is a cricket stadium located in the Tirunelveli city of Tamil Nadu. This is a cricket ground owned by Indian Cement, therefore it is also known as an ICL ground of Tirunelveli. It is an old cricket ground, which was opened in 1960. Tamil Nadu Premier League matches are played on this ground. This ground organizes day-night matches of TNPL and floodlight facility is available at this stadium. The stadium seating capacity is 4000.
Indian Cement Company Ground Tamil Nadu Premier League Schedule 2023

9 Matches of TNPL 2023 will be played at the Tirunelveli Cricket Stadium. TNPL 2023 fixture of Indian Cement Company Ground is mentioned below. TNPL final 2023 tickets are in very high demand.
| Fixture | Day and Date | Time |
| --- | --- | --- |
| IDream Tiruppur Tamizhans vs Salem Spartans | Saturday 1 July 2023 | 3.15 PM |
| Nellai Royal Kings vs Dindigul Dragons | Saturday 1 July 2023 | 7.15 PM |
| Siechem Madurai Panthers vs Lyca Kovai Kings | Sunday 2 July 2023 | 3.15 PM |
| Ba11sy Trichy vs Chepauk Super Gillies | Sunday 2 July 2023 | 7.15 PM |
| Dindigul Dragons vs Salem Spartans | Monday 3 July 2023 | 7.15 PM |
| Siechem Madurai Panthers vs IDream Tiruppur Tamizhans | Tuesday 4 July 2023 | 7.15 PM |
| Ba11sy Trichy vs Nellai Royal Kings | Wednesday 5 July 2023 | 7.15 PM |
| Qualifier 2 | Monday 10 July 2023 | 7.15 PM |
| TNPL Final | Wednesday 12 July 2023 | 7.15 PM |
Tirunelveli Cricket Stadium Ticket Booking Procedure and Prices
Tirunelveli cricket ground ticket booking has already started in online mode for Tamil Nadu Premier League tickets. Ticket prices are pocket friendly and ticket rates are starting from 200 Rs only. Tickets for TNPL 2023 matches are available on the Insider website in online mode and tickets can be booked easily.

Online tickets are not allowed for entry into the India Cements Cricket Ground. Spectators should reach the stadium at least 20 minutes before the start of the match. This is a small cricket ground having a low seating capacity of 4000 with basic amenities.
Tirunelveli Cricket Ground Seating Chart
Tirunelveli cricket ground remains in the limelight during the TNPL as a large number of people came to this place to watch their favorite teams during Tamil Nadu Premier League. Finding seats during the matches is a little bit tough and a seating chart will help the visitors to find the seats. Checking seats through the Tirunelveli cricket stadium layout will help you to locate seats easily.
India Cements Cricket Ground Map
It is a small ground used for organizing Tamil Nadu T20 (TNPL) matches along with Ranji matches. School collages and school teams can also use this ground after the approval of the authorities.

Also, check the NPR College Cricket Ground along with ticket prices and booking information.
Check TNPL Schedule.
TNPL Hosting Stadiums