Tamil Nadu Elections 2016 – Congress Candidate List
Indian National Congress (INC) has released its candidate list for fifteen Tamil Nadu assembly elections. INC is going to contesting from 41 seats in Tamil Nadu Vidhan Sabha elections. Congress is contesting with Dravida Munnetra Kazhagam (DMK) in TN elections. His political partner DMK is going to contesting from 169 seats.
INC main political rival BJP is contesting from 164 seats. INC gave tickets to all their sitting MLAs.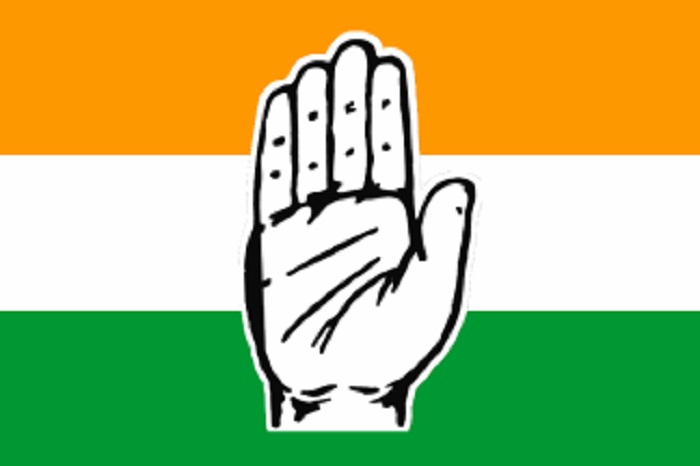 Congress Candidate List for Tamil Nadu Assembly Elections 2016
| SL No. | AC No. | Assembly Constituency | Name of Candidates |
| --- | --- | --- | --- |
| 1 | 3 | Tiruttani | A.G. Chidambaram |
| 2 | 7 | Maduravoyal | Nasey R Rajesh |
| 3 | 8 | Ambattur | Hasan Maulana |
| 4 | 17 | Royapuram | A. Mano |
| 5 | 25 | Mylapore | Karate R Thiyagarajan |
| 6 | 29 | Sriperumbudur | K Selvaperunthagai |
| 7 | 39 | Sholingur | A.M. Munirathinam |
| 8 | 55 | Hosur | K. Gopinath |
| 9 | 65 | Kalasapakkam | Chengam G. Kumar |
| 10 | 68 | Cheyyar | Dr M K Vishnuprasad |
| 11 | 82 | Attur | S.K. Arthanari |
| 12 | 87 | Sankari | T.K. Rajeswaran |
| 13 | 94 | Namakkal | Dr. R. Cheziyan |
| 14 | 101 | Dharapuram (SC) | V.S. Kalimuthu |
| 15 | 102 | Kangayam | P Gopi |
| 16 | 106 | Gobichettipalayam | S.V. Saravanan |
| 17 | 108 | Udhagamandalam | B Ramachandran |
| 18 | 116 | Sulur | V.M.C. Manokaran |
| 19 | 120 | Coimbatore (South) | Mayura S. Jayakumar |
| 20 | 133 | Vedasandur | R.Sakthivel Gaunundar |
| 21 | 135 | Karur | K. Subramanian |
| 22 | 141 | Tiruchirappalli (East) | G. Jerome Arokiyaraj |
| 23 | 145 | Musiri | S.Vijaya Babu |
| 24 | 150 | Jayankondam | G.Rajendran |
| 25 | 159 | Kattumannar koil (SC) | Dr.K.J. Manirathnam |
| 26 | 165 | Vedaranyam | P.V. Rajendran |
| 27 | 169 | Nannilam | S.M.P. Dhuraivelan |
| 28 | 172 | Papanasam | T.R. Loganathan |
| 29 | 176 | Pattukkottai | K. Mahendran |
| 30 | 183 | Aranthangi | S.T. Ramachandran |
| 31 | 184 | Karaikudi | K.R. Ramasamy |
| 32 | 191 | Madurai North | V. Karthikeyan |
| 33 | 196 | Thirumangalam | R. Jayaram |
| 34 | 205 | Sivakasi | Sreeraj Chokkar |
| 35 | 212 | Mudukulathur | S. Pandy |
| 36 | 216 | Srivaikuntam | Rani Venkatesan |
| 37 | 222 | Tenkasi | Palani Nadar |
| 38 | 227 | Nanguneri | H. Vasanthkumar |
| 39 | 231 | Colachel | J.G. Prince |
| 40 | 233 | Vilavancode | Vijaydharani |
| 41 | 234 | Killiyur | S Rajeshkumar |
You may also check: