Rani Mahal Jhansi Timings, Entry Fee, Location, Address
Most of the Indian Kings and Queens are known for their royal lifestyle. Most of the Indian kings made palaces for their Queens, where they can live lavishly and comfortably. Rani Mahal of Jhansi is a similar kind of Palace made for the queen's residence. Brave Queen of Jhansi, Rani Lakshmibai was also living in this Royal Palace after her marriage. Many tourists came to Jhansi to visit tourist places of the city and searching for Rani Mahal timings, entry fee, location and address. It is now converted into a ASI protected museum.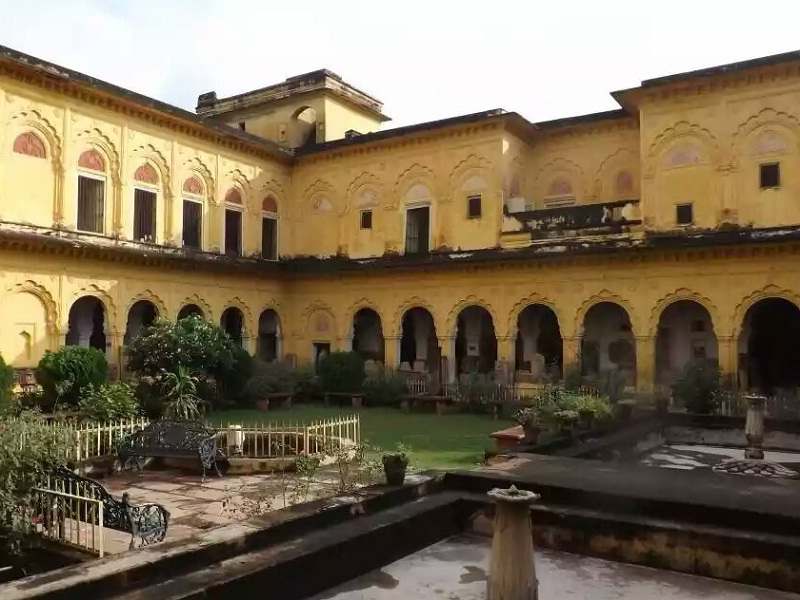 History of Jhansi Queen Palace
It was built by Raghu Nath-II during (1769-96). It is a double storeyed building building with a quadrangular courtyard. A small well and fountain is also located on the premises. It has six halls and multiple small rooms. Darbar Hall is also situated inside the palace. Rani Lakshmi Bai is the most famous queen who lived here.
Rani Mahal Jhansi Timings
Rani Mahal of Jhansi remains all days of the week from 6 AM to 6 PM. It opens at the time of sunrise and closes at the time of sunset.
Jhansi Rani Mahal Entry Fee
It is a ticketed monument and entry tickets are required to get entry in the palace. Indians, SAARC and BIMSTEC nation residents need to pay 15 Rs as admission fee. Foreigners need to purchase tickets of 200 Rs. Children below 15 years of age are eligible for free entry.
Jhansi Rani Mahal Location, Address and How to Reach
It is located in the city near to Jhansi fort and one of the most important landmark of the city. It is 3 KM far from the city railway station and can be reached here via public transport like shared auto or tempo.
Address: Manik Chowk, Jhansi, Uttar Pradesh

Below is the Google location map of Rani Mahal Jhansi

Photographs are not allowed inside the museum.
If you are planning to visit Jhansi Fort, then it should be included in your itinerary. Nowadays, few people visited this palace.