Mandore Garden Jodhpur Tickets Price 2023, Timings, Location
Mandore Garden is a very famous tourist place in Mandore, Jodhpur City of Rajasthan. Rajasthan has a very ancient state of India and it's a Land of Kings. It has lots of monuments, and historical places to visit and it is very famous around the world for its tradition and heritage. Many tourists come to India from all over the world to visit and most of them specially visit Rajasthan to taste the Indian culture. Mandore Garden has lots of temples of 33 Crore Hindu gods, a government museum, royal cenotaphs, a hall of heroes, and many other architectural beauties within its premises. It has a good and peaceful atmosphere for walking.


Many restaurants and Food Courts are available for visitors. After Covid-19, tourist places are in high demand. On weekends, visitors can face crowds at Mandore Garden. It is a full-day outing/picnic place with families with a huge area, a children's park for kids to play, a fort to visit, and many more temples.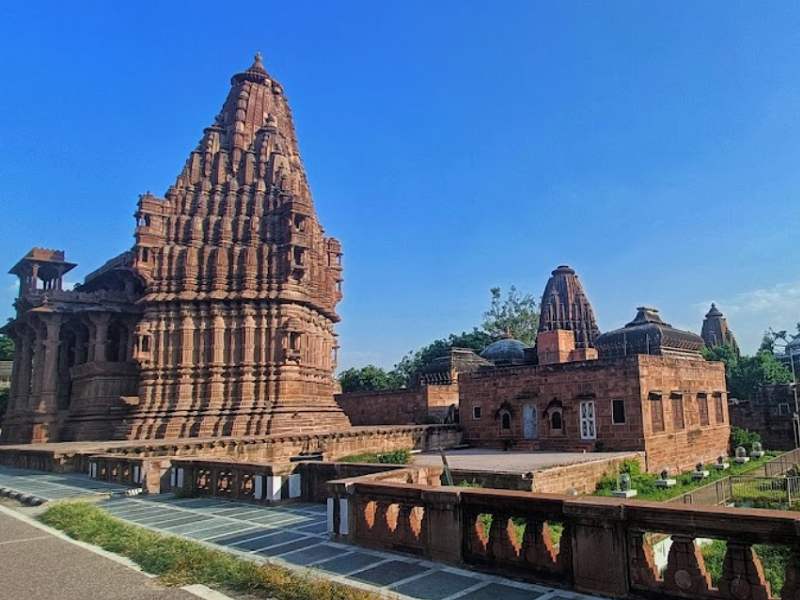 Mandore Garden has a very beautiful place. This ancient place has amazing stone and carving work with great viewpoints. The sitting area is good with eye-warming views along with nature and history.
Mandore Garden Entry Fee 2023


Mandore Garden ticket price is nil, however, if visitors want to know more about the history of this beautiful place they have to pay Rs. 50/- per person to visit the Mandore Garden Museum. The museum of Mandore Garden has been managed by the Government of Rajasthan. The Mandore Garden Museum has very informative information. The archaic statues and painting is the attraction point of the museum. The camera fee is nil.
| Particulars | Charges |
| --- | --- |
| Mandore Garden Entry Fee | Free |
| Mandore Garden Museum | 50 Rs |
| Camera Fee | Nil |
| Parking Charges | 30 |
Mandore Garden Timings 2023
The Mandore Garden is open all days of the week for tourists. The visiting timing is 08:00 AM to 08:00 PM for all seven days. Mandore Garden's opening time is 8 AM and Mandore Garden's closing time is 8 PM. You can carry your camera to capture the beauty of this place, there are lots of architectural and beautiful views to capture if you a photoholic then you should visit here.
| Day | Timings |
| --- | --- |
| Monday | 8 AM to 8 PM |
| Tuesday | 8 AM to 8 PM |
| Wednesday | 8 AM to 8 PM |
| Thursday | 8 AM to 8 PM |
| Friday | 8 AM to 8 PM |
| Saturday | 8 AM to 8 PM |
| Sunday | 8 AM to 8 PM |
The Museum is only open from Saturday to Thursday from 09:00 AM to 06:00 PM.


| Museum Day | Timings |
| --- | --- |
| Saturday | 9 AM to 6 PM |
| Sunday | 9 AM to 6 PM |
| Monday | 9 AM to 6 PM |
| Tuesday | 9 AM to 6 PM |
| Wednesday | 9 AM to 6 PM |
| Thursday | 9 AM to 6 PM |
| Friday | Week Off |
How to Reach Mandore Garden
The ancient Mandore Garden is approx 8 km from the center of the city. It is 12 km far from the Airport. You can reach the mandore garden by bus, private taxis and car also. The overall time required to explore and visit the Mandore Garden is 2-3 hrs. It has a good and peaceful atmosphere for walking. Car parking is available at Mandore Garden at reasonable prices starting from Rs. 30.

Apart from that be aware of the monkeys, there are so many monkeys/langurs at Manodore Garden premises so please keep your belongings safe at a safe distance. The Government of Rajasthan set the fine for littering and offering food to pigeons and Monkeys i.e. Rs. 500 as per the premises board.