Delhi Haat Janakpuri Ticket Price, Timings and Nearest Metro
Delhi is a city of different colors, you can experience this at Dilli Haat, Janakpuri. Dilli Haat Janakpuri was inaugurated in 2014 and it was made open for public. This is one of the famous place of West Delhi. It is famous for shopping and Dilli Haat events, making it a better place to visit. The market has many artefacts shops and food hub. Janak Puri Dilli Haat is also designed for music lovers, the historical instruments and music forms are also found in this place.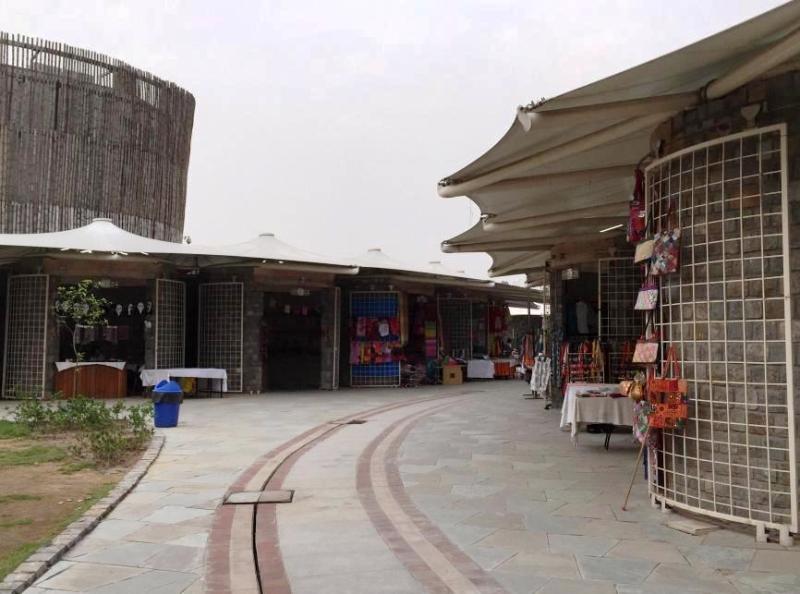 It has a big food court, where you can enjoy the meal while shopping and enjoying the various things offered by this place.
Dilli Haat Janakpuri Timings
| Dillli Haat Janakpuri | Timings |
| --- | --- |
| Opening Time | 11:00 AM |
| Closing Time | 10:00 PM |
This place is open throughout the year, including public holidays. Delhi Haat Janakpuri opening timing is 11 AM and closing timing is 10 PM. It gets quite happening during the weekends.
Dilli Haat Ticket Price
| Dillli Haat Janakpuri | Ticket Price – Entry Fee |
| --- | --- |
| Adults | 20 Rs |
| Kids | 10 Rs |
The entry ticket price for Janakpuri Dilli Haat is very nominal. For adults, the ticket is priced at Rs 20 and it is 10 Rs for children. The minimal entry fee of this place makes it within reach for everyone.
How to Reach Delhi Haat Janakpuri
This place is located in Janakpuri, which is present in west Delhi. It can be reached using metro, however the nearest metro station is around 3 KM. Dilli Haat Janakpuri nearest metro station is Janak Puri East. After getting down from metro, some other form of conveyance would be needed. The parking is also present here, so personal vehicle is a good option. City bus service (DTC) is available here, nearest bus stand is Virender Nagar which is at walking distance.
Nearest Metro Station: Janak Puri East and Tilak Nagar of Blue Line
Distance from Metro station: 3 KM
Nearest Bus stand: Virender Nagar
Delhi Haat Janakpuri – Information



Dilli Haat is famous for many things; such as shopping, events, food hub, etc. This place has air conditioned food plaza, with many food outlets. Various shops are also air conditioned, some are also present in open spaces. many handicraft shops are situated inside, which is a heaven of shopaholics.
Also Check: Delhi Haat INA, Places to visit in Delhi and Water Parks in Delhi.