Kartavya Path Central Vista Avenue Timings, Entry Fee 2023, Parking
Prime Minister of India Shri Narendra Modi inaugurated the much-awaited Central Vista Avenue on 08 September 2022. Now people are looking for Central Vista timings and ticket prices. Central Vista is one of the most important places in India and it is completely changed after the renovation. Central Vista is a 3.2 km road from Rashtrapati Bhavan to India Gate. 608 crore is the development cost as per the sources. Rajpath has been renamed Kartavya Path.

After the inauguration of Central Vista Avenue Kartavya path is open to the general public from 09 September 2022. Central Vista is considered as the prime minister's dream project. The construction of this project is in full swing and the government is checking the development of this project regularly. Central Vista Avenue can be visited by visitors from 9 September 2022. Central Vista Avenue is a part of the Central Vista project. The construction of a new parliament house and the development of nearby areas is under this project.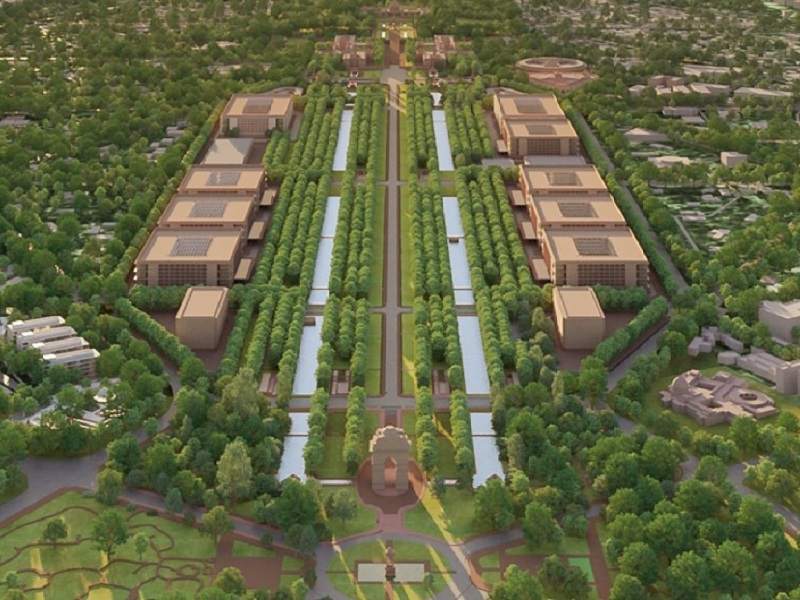 The Central Vista project consists of Central Vista Avenue, Parliament House, Vice President house, PM house, PMO, Central Secretariat, and Executive Enclave. Redevelopment of the whole area from Parliament House to India Gate in this project. Kartavya path is ready to open for the general public and all the facilities required for the visitor are present on Central Vista Avenue. In this article, we are sharing Central Vista menu timings, entry fees, parking, facilities, and other information. Netaji Subhash Chandra Bose's statue is also installed.
Central Vista Avenue Timings

As per new sources, the entire stretch of the Kartavya path will be open from 09 September 2022. People who are planning to visit Central Vista Avenue can take the Delhi Metro bus from Bhairon Road. 6 Electric buses of DMRC are plying on this route from 5 PM to 9 PM. Visitors can board these buses from the Bhairon road pick-up point. The dropping point of the bus is at gate no.1 of national stadium. India gate and Kartavya path can be visited by walking after deboarding the bus.
Central Vista Avenue Entry Fee and Parking Charges
As of now, there is no information on entry charges to visit Central Vista Avenue. We are expecting that Central Vista Avenue entry is completely free. Parking is situated near the central Vista project which can accommodate 1100+ cars and 35 buses. Now parking is completely free and NDMC can charge parking fees in the future.
Central Vista Avenue Facilities
The entire area is fully redeveloped with many facilities. 987 complete pillars, 900 + LED lamps, 415 benches, and 114 sign boards are installed in this area. The water canal is spread over an area of 19 acres.16 permanent bridges are made on the water canal. The total length of the walkway is around 15.5 km. Central Vista Avenue green cover is spread over an area of 3.90 lakh square meters. Toilet facility and clean drinking water is available at multiple points. 7 wending plazas are also made in Central Vista Avenue to provide food and beverages to their visitors.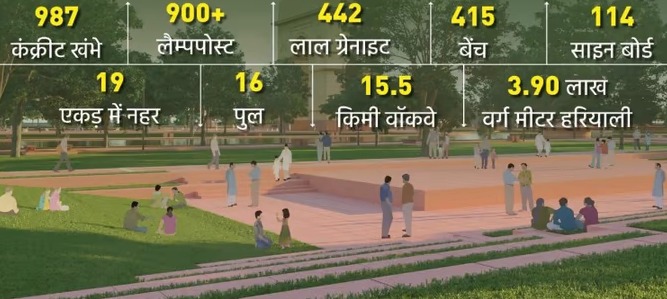 All the facilities are available in the area which is useful and necessary for the visitor. we will update this page from time to time for the convenience of our readers.