Bannerghatta National Park Timings and Entry Fee – Bangalore Zoo
Bannerghatta National Park is located near Bangalore, Karnataka. The Bannerghatta national park has zoo within its campus, it also has animal rescue centre, aquarium, snake house, safari park and a pet corner. It is a place for different species of animals and it houses numerous flora and fauna. The park was earlier established in 1970, later on it was declared as a national park during 1974. A section of this park formed as a biological reserve, named as Bannerghatta Biological Park. The overall park is spread in an area of 260.5 Square km. It is managed by Ministry of Environment and Forests, Government of India. Apart from being a national park, it is a place for trekking and hiking for various visitors. One can find various temples and villages inside the national park, some people of those villages does cattle and sheep farming.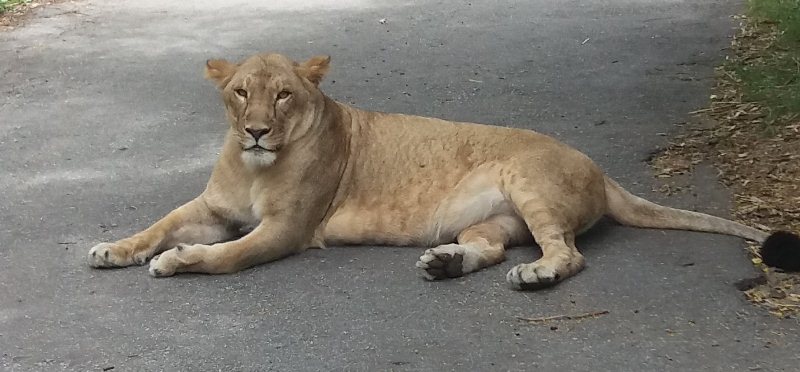 Bannerghatta National Park Animals and Birds
There are very large variety of animals and birds here, including more than 101 bird's species. Bannerghatta National Park animals are very diverse and they lives either in Bannerghatta zoo or in open reserve. Most of the animals are living in the national park, except some special and endangered species, sometimes dangerous ones too. The list of Bannerghatta National Park animals includes wild boar, elephants, leopard, Asiatic lion, monitor lizard, python, Russell's vipers, Royal Bengal Tiger, Cobras, sloth bear etc. The list of animals is almost never ending and some of them gets stranded and leaves the park too. However, such instances are very limited and possess no visible threat.
Bannerghatta National Park and Bangalore Zoo Timings
Bannerghatta National Park timings are very strict and they follows it throughout the week except on holiday. Park stays closed on Tuesdays due to weekly off and tickets counters are also non operational. Bannerghatta National Park zoo, butterfly park and boating opens at 9 AM and closes at 5 PM. Bannerghatta national park safari timings start at 9 AM and it stays open till 4:30 PM. The safari timings are given for Tiger, bear and lion safari. The park has its week off on every Tuesday, and this is the only leave in its holiday list. Bannerghatta Biological Park hours are also similar. Boating is available within the park and boating duration is 30 minutes. Bannerghatta National Park safari duration ranges from 45 minutes to 1 hour. Best time to visit this safari and this park is early morning and it is better to avoid holidays. On holidays, the place is much crowded generally with friend groups, couples, families etc. If you want to catch the safari on its best time, visit during the month of June to November. Bangalore Zoo is greener at this time of the year, providing calm and pleasant atmosphere.
Bannerghatta National Park Entry Fee – Zoo, Safari and Boating Charges

Bannerghatta National park entry fee prices are similar throughout the year. Bangalore Zoo ticket price is 80 Rs per adult, 40 Rs for children between 6 to 12 years. For senior citizens, ticket prices are 50 Rs per head. Butterfly park entry ticket cost is 30 Rs for adult and 20 Rs for children, senior citizens needs to pay 20 Rs. Bannerghatta National park safari charges are slightly higher, adults need to pay 260 Rs, for children it is 130 Rs and senior citizen can take entry by paying 150 Rs. This ticket price is for Bannerghatta Tiger safari, herbivore safari, lion safari and beer safari, and Bangalore zoo is also included. School and college students gets 50% discounts on these prices, if they visit here in groups.
Facility of specials trips is also available inside the park. Bannerghatta National Park safari fee for AC buses goes like this; adults needs to pay 500 Rs, charges for children and senior citizen is 300 Rs and 500 Rs respectively. There is also a option of doing Jeep safari booking, for 6 seater Non-AC jeep charges are 3000 Rs and for AC jeeps it is 3500 Rs. 8 seater Non AC jeeps can be booked at 4000 Rs for safari. Standard car services for safari is also present, AC Innova can be booked for 5000 and Xylo for 4000. Bannerghatta National Park boating charges are 50 Rs per head. Hiring two seater boats in Bangalore Zoo for 30 minutes costs 200 Rs, for four seater boats the charges are 300 Rs. Bringing and using still camera is allowed inside the park after paying a nominal fee of 25 Rs. Video camera is also allowed and one need to pay 200 Rs to use it inside park premises. In Bannerghatta National Park safari, online booking option is also provided. To save your time of standing in queues, booking can be done by visiting their official website.
Bannerghatta National Park Ticket Price and Other Charges
Below table is showing complete details of all the costs which occurred during the visit of Bannerghatta National Park, Bangalore.

| Entry Fee | Charges In Indian Currency |
| --- | --- |
| National Park Adult Entry Ticket Price | 80 |
| Child Ticket Price (6 to 12 Years) | 40 |
| Senior Citizen | 50 |
| Butterfly Park Entry Ticket Adult | 30 |
| Child Ticket Price | 20 |
| Senior Citizen | 20 |
| Safari Charges | 260 |
| Children | 130 |
| Senior Citizen | 150 |
| Safari fee for AC buses Adult | 500 |
| Children | 300 |
| Senior Citizen | 500 |
| Jeep safari booking charges Non AC 6 Seater | 3000 |
| Jeep safari booking charges AC 6 Seater | 3500 |
| Jeep safari booking charges Non AC 8 Seater | 4000 |
| Innova Booking Charges | 5000 |
| Xylo Booking Charges | 4000 |
| Boating Charges 2 Seater | 200 |
| Boating Charges 4 Seater | 300 |
| Still Camera Charges | 25 |
| Video Camera Charges | 200 |
| School College Group Discount | 50.00% |
How To Reach Bannerghatta National Park and Map

Bannerghatta National Park distance from railway station is 35 Km, it takes around 50 minutes to one hour to reach the destination. This duration of travel time might vary as per traffic conditions. One can use auto, taxi, Ola, Uber and buses to reach the Bangalore zoo. From airport, its distance is around 70 Km, taking around 1 hours 45 minutes to reach there. Nearest bus stand is Bannerghatta National Park, which is at the entry gate of Bannerghatta Biological Park. Due to its large distance from airport and railway station, the question of how to reach Bannerghatta Zoo, arises. The place is well connected with rest of the places of city, so reaching there is easy by any mode of transport. For travelling from Majestic, take bus number 365 towards Bannerghatta National Park and it takes 1 hour to cover distance of 35 Km. From Marathahalli, no direct bus or metro is available, so it is better to take auto or taxi.
Bannerghatta National Park Review and General Information
Bannerghatta National Park is a refreshing place around such a busy city of Bengaluru. Bangalore Zoo biological park is a good place for picnic and people of every age group would enjoy here. Couples, friend groups and families with children, all can be seen here enjoying. The visit to safari allows you to see various animals closely, lions, tigers, bears etc can be seen resting or roaming. So overall reviews are good, considering the lovely experience.
Address: Bannerghatta Road, Bannerghatta, Bengaluru, Karnataka 560083
Contact: +91-8884414268
Many resorts and hotels are located in the vicinity, for people who wants to spend few days near nature. There are many food stalls inside and outside the park premises. The outside food is not allowed in national park and zoo. This decision was taken to ensure safety of people as well as animals. The water bottles are allowed and one can buy food inside the park itself. There are various restaurants too, if you need to have a hearty meal. A parking lot is also available for the visitors of Bannerghatta National Park to accommodate large number of two wheelers and four wheelers. Basic amenities and facilities are present inside and washrooms, water outlets are present along with decent number of restaurants. So, overall it is a good place for everyone, and kids will love it.
Also visit M Chinnaswamy Cricket Stadium during IPL and international cricket matches.