How to Become a Football Referee?
The profession of a football referee is considered one of the most unrewarding. The referee is often under pressure from fans and players. Despite this, many young people are seriously considering a career of a referee. In this article, we will tell you how to become a football referee and how much referees earn in Russia and abroad.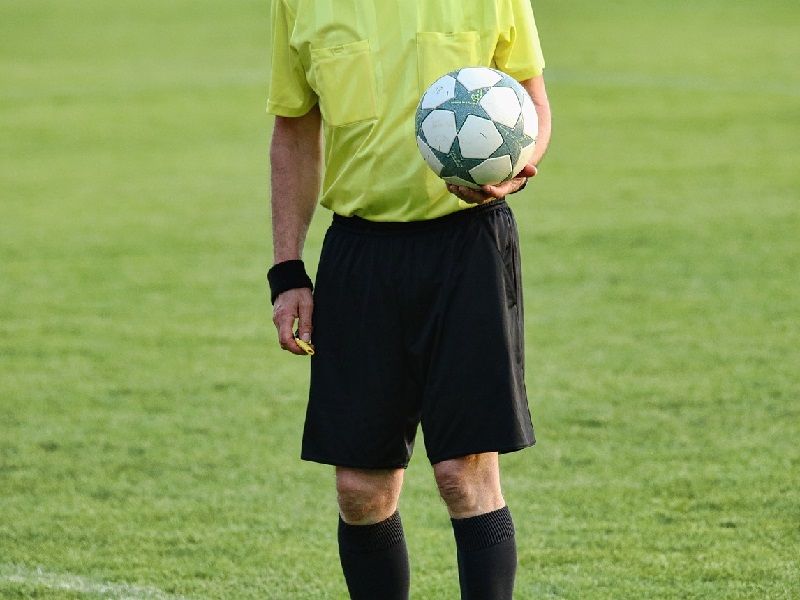 What are mandatory characteristics of a football referee?
Qualities of a football referee:
Psychological stability. A football referee is under enormous pressure. Imagine a contentious moment. The roar of the fans, the screams of the players and coaches. The atmosphere is very tense. The judge must disconnect from external irritants and issue a verdict dispassionately. Bank on it, it's very difficult.
Excellent physical condition. Football referees run more than footballers during the game (if we talk about the main referees). This is about 10-12 km. Midfielders run the most of other players and it makes 8-11 km. A referee must be constantly on the move, keeping up with the episodes. The correct position of a referee directly affects the correctness of the decision.
Excellent knowledge of the rules. A referee must know the rules literally by heart. Unfortunately, there are referees who do not fully understand all the rules of football.
Categories of football referees
There are several categories of football referees (from highest to lowest):
FIFA referee. Referees of this category have the right to serve international matches. There are currently 39 FIFA referees in Russia (including female referees and futsal referees).
All-Russian category. The All-Russian category allows a referee to judge RPL matches. To obtain it, a referee must pass all the necessary seminars, pass physical training tests and have the first category for 2 years.
First category. The first category is assigned to a referee if he/she has at least 2 years of experience in refereeing competitions from the moment he/she received the second category and has played at least 30 matches as a referee or assistant referee.
Second category. The second category is assigned if a referee has at least one year of refereeing experience from the moment he/she received the title of referee of the third category and has played at least 15 matches as a referee or assistant referee.
Third category. To obtain the third category, you must have experience in refereeing competitions for at least one year from the moment you received the title of a secondary referee, and also play at least 10 matches as a referee or assistant referee.
Secondary referee. The title of secondary referee is assigned, as a rule, to young people aged 14 to 16 years. Upon reaching the age of 16, this category is no longer valid.
How to become a football referee in Russia? If you set yourself high goals, for example, refereeing the Premier League and international matches, then you should start your career as early as possible. Age of 18 to 24 years old is appropriate. An interesting fact, football referees are prohibited from betting on sports, as they can affect the outcome of the match. At the same time, sports betting sites in India are open to football fans.
Steps to be taken:
Each region has a refereeing board and a regional football department. You need to find information about the next recruitment to the referee's bodies. What documents are needed for admission and what are the requirements for candidates.
Collect all required documents and apply.
Training course. In the training process, you study the football rules, the gestures of the referees, and learn to solve controversial situations.
Exams: first theory, then practice.
Newbies start their refereeing career with children's matches. If everything goes well, they switch to the refereeing of amateur championships. With the growth of experience and qualifications, a referee is allowed to more serious matches. Almost anyone can now become a football referee. Even those who have never played football come to training. Yes, it is more difficult for them, but if a person has charisma and adherence to principles, then everything goes well.
Previously, the situation was different. When accepting candidates, the experience of playing football was taken into account. It was believed that a referee should know football from the inside, and not just from books and magazines. Do you want more interesting publications about football? Subscribe to the updates of the football portal in India and stay up to date with the events of football life.
To what level can a football referee grow?
It depends on goals you set for yourself. Someone wants to become a FIFA referee in the future, and someone is happy in the second division. A lot depends on luck in refereeing. You can work in many tournaments without any problems, but it is not guaranteed that you will be noticed. Personal relationships also play an important role. If you have a bad relationship with your manager, then the path to the top is closed to you.