Mahavir Mandir Patna Aarti Timings, Opening and Closing Time
Mahavir Mandir is one of the most holy and popular temple of Patna dedicated to Lord Hanuman. This Hindu Mandir is an ancient temple and believed to be established by Swami Balanand in 1730 AD. After the judgement of Patna High Court in 1948, it was declared as a pubic temple. It is believed that every wish of devotees completes at this temple, therefore it is also known as Manokaamna temple. Daily thousands of devotees come at Hanuman Temple Patna to offering their prayers to Lord Hanuman. During Ram Navami and Mahavir Jayanti lakhs of people to visit this temple and long queues are formed outside the temple.
About Mahavir Mandir Patna
The current structure of Sankat Mochan temple was built in 1987 with the efforts of Kishore Kunal. Temple is spread into three floors – ground floor, first floor and second floor. Two Deities of lord the Hanuman are placed on Ground floor, one idol is for good people and another one is for wicked person. Ram Setu stone is placed on first under the Glass container. The temple took this Shila from Ram Setu. The weight of the Ram Setu stone is approx 15 KG and it is floating in the water. Katha, the ritual is performed on the second floor. Apart from deities of Bhagwan Mahavir, idols of Lord Ganesha, Ram, Buddha, Krishna, Shiva place inside the temple.
Patna Mahavir Mandir Timing
Hanuman Temple Patna opening time is 4.15 in the morning and closing time is 10 PM. The opening time depends on the season and sunrise. First Aarti is performed at the opening time of the Patna Hanuman Mandir. During the day various Aartis are performed for the worship of Lord Hanuman.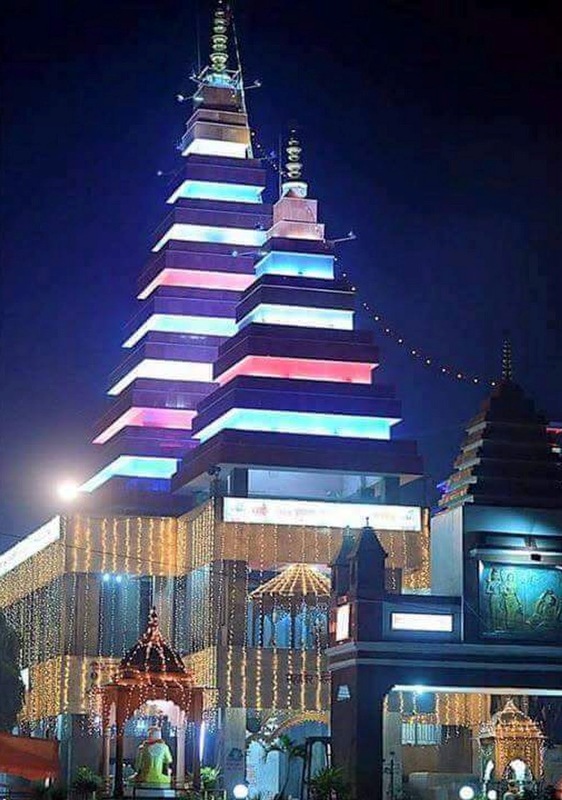 Mahavir Mandir Patna Aarti Timings
Below is the aarti time table of Patna Hanuman Mandir Patna.
| Aarti Time Table in Mahavir Temple Patna | Morning | Mid-day | Afternoon | Evening | Night |
| --- | --- | --- | --- | --- | --- |
| Phalguna Purnima to Ashvina Purnima | 5 AM | 11 AM | 4 PM | 8 PM | 11 PM |
| Ashvina Purnima to Phalguna Purnima | 5 AM | 11 AM | 4 PM | 7.30 PM | 10.30 PM |
Facilities at Hunuman Mandir Patna
Shoe counter facility and drinking water facility are available here. Naivedyam Prasad can be bought from here. Naivedyam is a very popular Prasad which offers to Lord Hanuman. Naivedyam is a type of sweet made from raisin, cashew, gram flour, ghee, etc.


Location and How to Reach

It is located on the north gate of Patna Junction Railway station. So it is well connected with the whole Patna city and visitors can reach here easily without any difficulties. Bus, auto, Rickshaw, cabs, private vehicles can be used to reach here. Parking is at issue here, however, parking on the Patna Railway station can be used to park the vehicles. Address is Mahavir Mandir, Near Patna Junction, Patna, Biha India. Contact Numbers of temple trust are +91-612-2223789 and +91-612-3223293. Official website is mahavirmandirpatna.org. Mahavir Mandir Patna live Darshan are available through official website of temple.
Also visit Patna Planetarium, Sanjay Gandhi Jaivik Udyan, Eco Park of Patna and Buddha Smriti Park.