Surajkund Mela 2023 Tickets Price, Dates and Timings
Surajkund Mela 2023 ticket searches are very high as Surajkund crafts Mela is set to start on 3 February 2023. Faridabad is the largest city in the Haryana State of India. It is one of the main developed cities of the NCR region and it is most famous for World's largest crafts fair Surajkund Mela. The 36th Surajkund International Crafts Mela is scheduled to be held on the Surajkund Mela ground in Faridabad city. Surajkund Mela is the biggest craft fair in the world and is attended by millions of people worldwide. The last fair was attended by nearly 1.2 million visitors. This year's craft event is expected to be a greater hit than the previous ones and we are hoping that it will break the record in terms of visitor counts.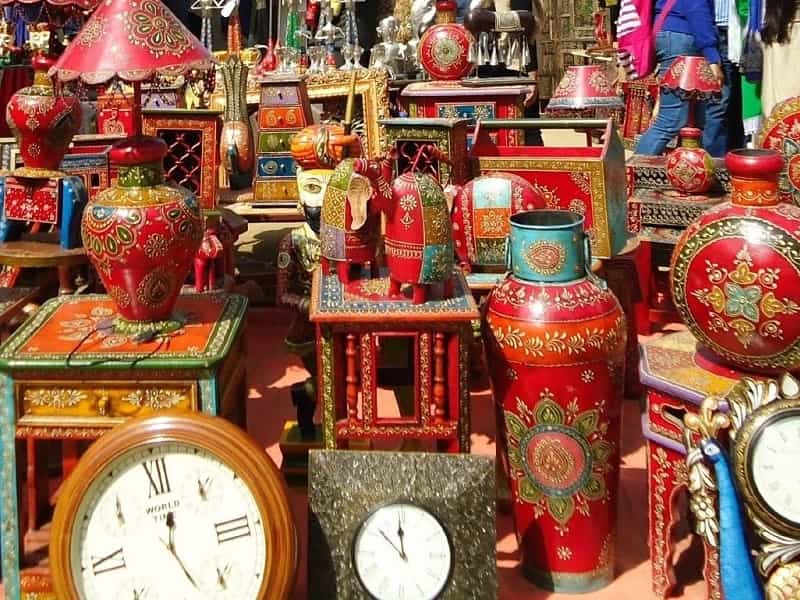 Surajkund Crafts Mela 2023
This fair is organized by Surajkund Mela Authority & Haryana Tourism in collaboration with the Union Ministries of Tourism, Textiles, Culture, and External Affairs. The theme state for the 36th Surajkund Mela is North Eastern Region and Shanghai Cooperation Organization (SCO) is the partner nation. The main focus of the fair will remains on the North eastern states. This fair is dedicated to the art and crafts of rural India along with other parts of the country. Craftsmen and artists from all over the country gather here to display their skills and traditions. Craft lovers of India visited to see and shop for their beautiful crafts. Along with shopping, visitors can also taste the regional food of multiple states. It is a shopping festival cum food fest.




The 2023 Surajkund Mela is also organized on the same Mela ground as previous ones. In the initial years of the fair, it was limited to domestic participants. The first fair was organized in 1987 and in its 27th year, it was promoted to the international level in 2013. 2015 was a very successful year for Surajkund Mela, a record 20 countries participated in this event. 2015 was a hit year in terms of foreign participation. The event will be organized in a vast area of 40 acres and 1010 huts are ready to host the program. Many food courts, basic amenities, and other security arrangements are here to make this event memorable.
Surajkund Mela 2023 Dates
Surajkund Mela organizing dates are 3 February 2023 to 19 February 2023. 3 Saturdays and 3 Sundays are included in this time period. Three weekends are included in the time frame and it provides a good opportunity for working professional who wants to visit this fair. I am sharing some highlights which help in visiting this fair.
Surajkund Mela 2023 Timings

The timings of the fair are 10.30 AM to 8.30 PM. The fair entry opening time is 10.30 in the morning and the last entry timings are 7.30 PM. At least 3 to 4 hours are required to visit the fair. Visitors are advised to make their plans accordingly.
Surajkund Mela 2023 Tickets Price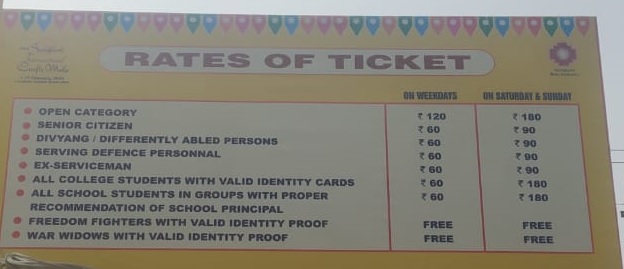 Entry tickets for Surajkund Mela 2023 are 180 Rs for Adults on Saturday and Sunday. The weekday ticket price is 120 Rs for Adults. Entry ticket is required for kids above 3 years of age. Surajkund Mela online tickets are available on the BookMyShow website and mobile app. Discounted tickets are available for senior citizens, serving soldiers, differently-abled citizens and students. A concession of 50% is expected to given on these category tickets on all days except student tickets. A discount of 5% on online tickets on weekends and 10% on weekdays. Weekend ticket rate is 171 and the weekday ticket rate is 108 for adults.

How to Reach Surajkund Mela Ground Faridabad
The venue is located in Faridabad and is well-connected through all modes of transport. The nearest airport is Indira Gandhi International Airport and which is located 30 KM from here. This city is very near to New Delhi, the national capital of India. Faridabad is sharing the border with New Delhi. Various modes of transport are available to reach the venue. City buses are available from Kashmere Gate Delhi, Gurgaon ISBT, and Faridabad city. Metro is another convenient and comfortable mode of transport to reach here. Badarpur metro station is the nearest one to reach here and it is around 6 KM from here. The rest of the journey can be covered by auto-rickshaws and cabs. Parking is also available for those who want to prefer travel in their own vehicle. Reaching here by private vehicle is not recommended due to the traffic jam at the time of the event.
Surajkund Mela Location Map
Below is the google map of the Mela location.

Surajkund Mela Guide Map
The Surajkund mela map is provided by the Mela authorities to plan the visit in well advance. All the important information and places are depicted on the map. Vehicle parking space, food court, important pavilions, chaupals, Surajkund mela ticket counters, toilets, announcement booth, bank, dispensary, police booth, foreign nation area, gates location, media center, historical sun pool and all zones of mela are marked clearly on the map. Please follow this guide map for visit mela in an easy manner.
Cultural Programmes in Surajkund Mela
Many cultural programs are also here every day by the dancers of states and UTs all over the country. Many foreign troops' performances are scheduled in the 2023 Surajkund Mela. Many singers and band troop performances are also scheduled here. The whole schedule of cultural programs is shared below along with the day and date. Follow this timetable to make your plan as per your interest.
Amusement Park in Surjkund Mela
Some space on the Mela ground is reserved for an amusement park that offers various rides and swings. This place is like any other amusement park and it has limited rides. This park is liked by visitors of all age groups. A separate amusement entry ticket is required for the adventure park. This place is mostly loved by the kids.
Facilities and Information of Venue
Various facilities and new features are implemented in the 2023 Surajkund fair. Digital payments are promoted and online ticket booking is one of the steps of digital payments. Some stalls in the craft fair are equipped with point of sale (POS) machines to use credit and debit cards. Payment through mobile wallets is also accepted on many stalls through Paytm etc. The whole campus is in the range of CCTV cameras for security purposes. Like the previous years, tags are expected to be provided to children below 14 years of age. On this tag, parents can fill in all the important contact details and it can be used if a child gets lost in the fair. It is a good initiative by Mela authorities.

Apart from this various competitions are also held for various school and college students. Visitors can also enjoy the live performance of renowned singers, poets, musicians, and folk artists. The souvenir shop is also located here for the sale of gift items.
Every art and craft lover should visit this fair. It is a good place to visit and it should be considered as a good weekend place. The place is spread over a large area and the weather is also pleasant in the month of February. Please avoid taking plastic bags, as these bags are not allowed inside the campus. Lockers are also not available to deposit objectionable items as per the security. Visitors are advised to carry only necessary items.