The Indian Air force Museum is located in Palam, New Delhi at the Palam Air force station. The entry is free and the museum timings are 10 AM to 5 PM. The museum remains closed on Monday, Tuesday and government holidays. The entry to the museum is free. Many people in the Delhi are not aware about the existence of this museum. It is a must visit place to know more about the glorious history of Indian aviation.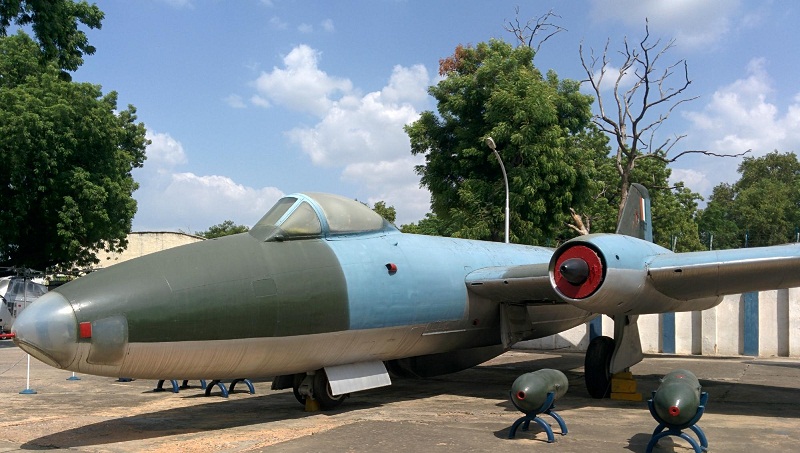 The Museum has a hanger and an annexe. The indoor display of the museum features photographic history of Indian air force along with the uniforms, weapons, etc. It displays the magnificent history of Air force since its establishment (1932). This section contains the images of Indian officers who fought the IInd world war, Pakistan war(1966, 1971). It also displays the important episodes of modern aviation history.
The hanger of Indian Air Force Museum displays vintage air crafts, Helicopters, enemy air crafts, fighter jets, air crafts guns etc. Here you can see the various air crafts and army tanks which were seized by Indian army from Pakistan army during the war.
Outside the hanger, larger air crafts are featured on display for the visitors. Here you can see some big fighter jets and tanks along with army vehicles which were used in the war. In the museum you can see the numerous number of Helicopters and aircrafts such as MIG 21, MIG 23, MIG 25, Sukhoi Su7, MI-4 Helicopter, etc. In transport section you can see some bigger air crafts such as Antonov An-12, Tupolev Tu-124, Douglas C-47, etc. however, these aircraft are stored under the apron and can be viewed only on Annual Air force Day-8 October. The Air force is planning to expand the area of the museum, so they can put more air crafts on the display for visitors.

The Air force Museum is just 2 KM away from the Indira Gandhi International Airport. The nearest Metro station is Delhi Aerocity of Airport Express line. Distance from Metro Station to Museum is around 5 KM. The distance from New Delhi Railway station is around 16 KM. You can reach here easily by DTC bus, auto, Delhi Metro or cabs.

Air Force Museum Palam General Information
| Indian Air force Museum | Details |
| --- | --- |
| Address | Palam, New Delhi |
| Contact No. | 011-25687194, Extn. 6084, 6033 |
| Entry Fee | Free |
| Timings | Wednesday to Sunday (10 AM to 5 PM) |
| Closed On | Monday, Tuesday and All government holidays |
| Nearest Metro Station | Aerocity of Airport Express (5 KM) |
| Time Required to Visit | 2 Hours |