England vs India Rose Bowl Southampton Tickets Price, Ageas Bowl Tickets
England vs India Rose Bowl Southampton T20 tickets are in high demand for 07 July 2022 match.  The Rose Bowl is an international cricket ground in England and it is a popular cricket ground. It is located in West England, Southampton. It is also popular as Southampton cricket ground England. This ground is officially known as Ageas Bowl due to sponsored reason. It is an international cricket ground has hosted test matches, ODI and T20 international matches. It has also hosted some important matches like World cup T20 international match of 2010 and 2016. During international matches and events, Rose Bowl tickets are always in high demand. In this post we are sharing the method to book Ageas Bowl match tickets along with ticket price.

This stadium is a relatively new stadium of England as compared to other stadiums of country. It was established in 2001 and stadium permanent capacity is 15000. During matches, stadium seating capacity can be increased till 25000 by adding temporary seating. First ODI was played here in 2003 between South Africa vs Zimbabwe. First test was hosted in this ground in 2011 between England vs Sri Lanka. Rose Bowl hosted its first T20 match here in 2005 between England vs Australia. This stadium has hosted international matches on regular basis. As of now, crickets fans are looking for India vs England Rose Bowl T20 tickets. Southampton ground is owned by RB Sport & Leisure Holdings plc. Northern ends and pavilion ends are the end names of this wonderful cricket ground.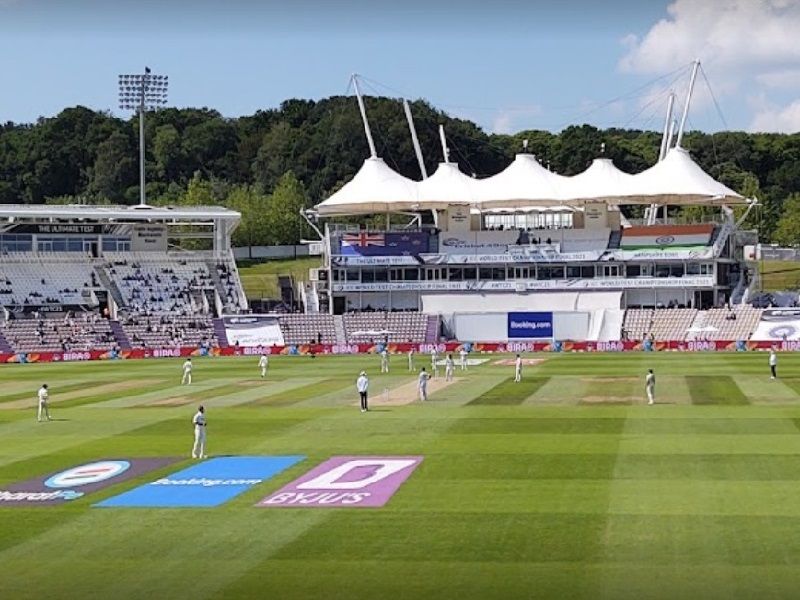 This stadium is equipped with floodlights so that day night matches can be played here. Hampshire, Hampshire Cricket Board and Southern Vipers are current teams which are using this ground as a tenant. This stadium has all the required facilities for players and visitors.
Rose Bowl Southampton Tickets

During international matches, domestic matches and league matches, Rose Bowl Southampton tickets always sold out very quickly. Like other stadiums of the country, Rose Bowl tickets are also sell out very quickly due to limited seating. Cricket is a very popular sport in the country and people from all over the World to enjoy this sport. Hampshire cricket ground tickets are available through online mode and it is advisable to book tickets in advance. For high voltage matches, it is hard to book Rose Bowl tickets. As of now, England vs India tickets and South Africa vs England tickets are in demand. We are sharing the whole process to book Rose Bowl Southampton online tickets through general sale.
Log on to official ticketing website to book Ageas Bowl tickets, partner websites are also sells match tickets.
On next step look for Ageas Bowl match tickets and click on the button.
All the matches are listed on the next page.
Click on the match for you want to book tickets.
 The page will be redirected to a new page where all the available tickets are listed along with the Rose Bowl ticket price.
Choose the seats as per the requirement and budget.
After selecting seats, check all the details and complete the payment through the payment mode listed on the page.
After payment, check the webpage for confirmation and check your Email for the information related to the admission inside the ground.
Always book entry tickets only from trusted sources only.
Rose Bowl Stadium Ticket Price

It is a very popular stadium and before booking match tickets, fans check the ticket prices. Like Ageas Bowl tickets price depends on many factors like seat type, teams, match day, format of the match, view from the seat, stand, day of the match, etc. International match ticket price generally higher than domestic or league matches. It is a wise decision to check match ticket price is advance before making a booking.
Rose Bowl Stadium Southampton Seating Chart
Stadium seating capacity is 15000 and during high voltage matches or international matches stadium seating capacity is increased up to 25000 by adding temporary arrangements. We are adding Ageas Bowl stadium map with extended seating and without temporary seating. During international matches and high voltage matches, it is tough to find seats in the stadium.  Rose Bowl Stadium is depicting all the important details like pavilions, stands, pitch location, screen, scoreboard, roof terrace area, etc. Below maps are also showing members area, general seating area, family area, etc. Gold area, bronze area, silver area and platinum area also divided in the map.
Above map is for international matches, In international matches seating capacity has increased.


Both the maps are showing all the important details which are useful to find best view seats along with located the seats in Rose Bowl stadium.