England vs India Old Trafford ODI Tickets Price, Old Trafford Seating Plan
Cricket fans are looking for England vs India Old Trafford ODI tickets online and through stadium ticket counters. Last match of India tour of England will be played at here on 17 July 2022. Old Trafford is an international cricket ground located in Old Trafford area of Greater Manchester. It is one of the oldest and popular cricket stadium of country. Manchester Cricket Club and Lancashire County Cricket Club are the two oldest cricket club using this cricket ground. Due to sponsorship deal with Emirates airline, it is known as Emirates Old Trafford cricket ground officially. In this post, we are sharing the Old Trafford cricket ground tickets booking process and Old Trafford seating plan.

It was established in 1857, therefore, it is one of the oldest cricket ground. Domestic matches, international matches and concerts hosted by this ground on regular intervals. For domestic matches, stadium seating capacity is 19000 and for international matches capacity increased up to 26000. 50000 visitors can attend the concerts in this stadium. James Anderson End and Brian Statham End are two ends of this ground. Manchester Cricket Club, Lancashire County Cricket Club and England cricket team are the main tenants of Old Trafford ground.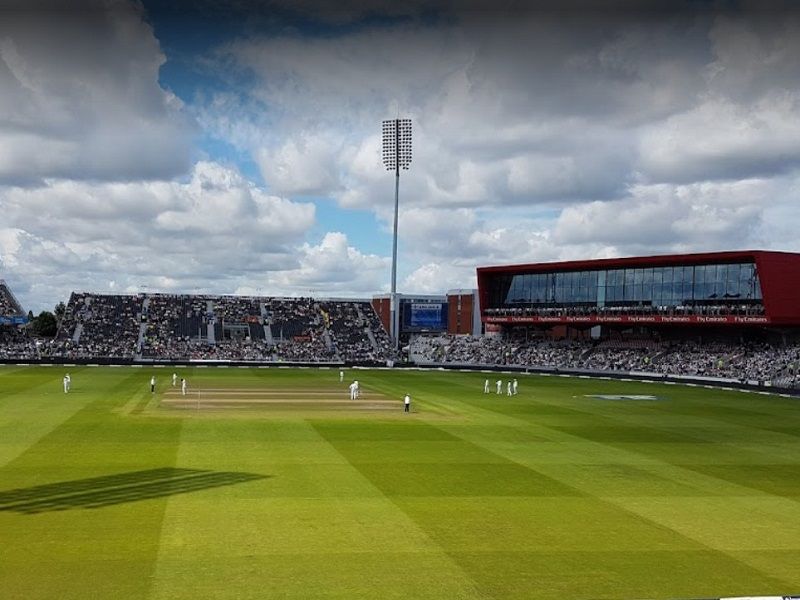 First test was played in this stadium in 1884 between England and Australia. First ODI was also played here between England vs Australia in 1972. First T20 international match of this stadium was hosted in 2008 between New Zealand vs England. It is an old cricket ground and it has seen many important matches. It has seen many redevelopments and renovations in the past for the comfort of the visitors and players. Floodlights were also installed in 2011 to host day night matches.
Old Trafford Cricket Ground Tickets

Online tickets are preferred by authorities and by visitors too. Like other stadiums of the country, Old Trafford ground tickets are also available for sell through online mode. Some of the tickets are reserved for the sale through stadium box office. Official website of the ground and partner websites sells match tickets. Below is the method to book Old Trafford Cricket Ground tickets online via website.
Log on to partner website or official website to book Old Trafford stadium tickets.
Check the tickets link through navigation and click on it.
On next page, all the scheduled match listed.
Click on match of choice to book Old Trafford tickets.
On next page, all the available tickets along with Old Trafford stadium tickets price are listed on stadium layout map.
After selecting the seats, complete the payment through available payment modes.
After completing the payment, check the registered Email for further instructions.
Offline tickets are available through Old Trafford cricket ground box office.
Old Trafford Stadium Ticket Price

Old Trafford is a very popular cricket ground and ticket price depends on many factors like view from seat, stand, match format, day of match, timings, etc. Best view seats ticket rates are generally higher and test match ticket are lower in price. England vs India ODI ticket price start from €52 for Adult seat. Below is the ticket price for Ind vs Eng ODI match 17 July 2022.
| Seat Category | Tarrif | Ticket Price in Euro |
| --- | --- | --- |
| Category 1A | Adult | 102 |
| Category 1 | Adult | 85 |
| Category 2 | Adult | 65 |
| Category 3 | Adult | 52 |
| Category 4 | Adult | 58 |
| Category 5 | Under 18 | 39 |
| Category 6 | Adult | 52 |
| | Under 18 | 16 |
| Category 7 | Adult | 65 |
| | Under 18 | 49 |
| Category 8 | Adult | 85 |
| | Under 18 | 26 |
| Category 1A Service to Seat | Adult | 112 |
| Category 1 Service to Seat | Adult | 95 |
Old Trafford Cricket Ground Seating Plan
All the stands, pavilion and seating area is listed in below map. Members area, pavilion terrace, Red Rose suite, Alcohol free zone, players and media centre, etc. are clearly depicted on below Old Trafford stadium seating plan.


Above Old Trafford Cricket Ground Seating Plan map is also very useful to find best view seats before making any booking. It is also helpful in locating seats and stands during the visit of this ground.