Best Blackjack Betting Strategies – Play like a pro
Blackjack is one of the most played traditional casino games of all time. Blackjack is not the most straightforward game, unlike other casino games; it requires skills, intelligent strategies, and experience. Let's take a look at the best tips you can follow so your game of Blackjack improves and your chances of winning increase.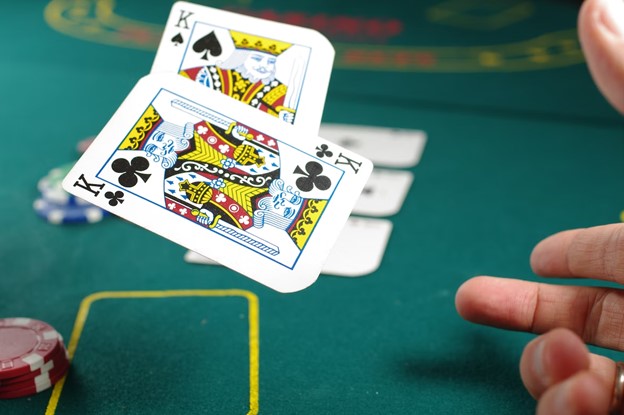 Main rules of the Blackjack game
When playing Blackjack, the primary premise is to beat the dealer, which means getting as close as possible to the total score of 21. Your cards' total score needs to be higher than your dealer's without exceeding a total point score of 21. If you exceed 21, you lose the best, and the dealer takes it all.
How do you play Blackjack?
Blackjack is a famous card game involving two to seven players and two to eight 52-card decks. Each card showing a number involves the same score, but the Jack, Queen, and King score 10 points while Aces score either one point or 11, depending on the players' hand.
When each round starts, all players place their bets, and after that, each player is dealt two cards face-up right in front of the position they chose. The dealer draws two cards, one face-up and another facing down.
Starting from the left, each player has the choice of drawing up more cards. The players can choose between 'hit' or 'stand.' When a player calls out 'HIT,' they receive another card. When they choose to 'STAND' the player stops drawing other cards. If the player exceeds 21 points, they lose.
Essential tips for any Blackjack player
Playing Blackjack like a pro means mastering all strategies and sharpening your skills from scratch. That means any gambler should be aware of the basic Blackjack tips.
Manage your bankroll properly
After understanding the crucial aspects of this card game, you have to learn how to manage your bankroll, especially if you are a beginner. Thus, it would be best if you shared your bets carefully so you don't run out of wagers after your first hand. Starting with low bets is the right thing you can do, and grow your wagers gradually so you hit more games.
Know when to stop
This is an essential step you need to follow, especially if you are in the middle of losing a hand. However, when playing, if you don't know when it's the right time to get out of the game before losing everything. Also, it is wise to know when precisely the perfect time is to retreat before you lose everything.
Be clear-headed
When you are playing real money, you should be in the perfect mind to follow the game and make the right moves. Try to maintain a balance between socializing and paying attention to the game.
Best strategies for Blackjack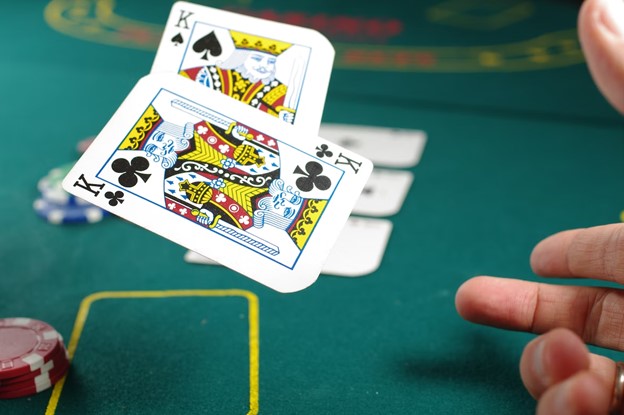 After getting a hold of the game, you must try these professional strategies. Blackjack seems like a simple game to follow, but it has more tricks than it appears at first hand. So, before sitting at a Blackjack table, here are our best strategies to consider when facing your dealer.
Know the odds of the game
Blackjack is more than just three cards scoring a number close to 21. It involves a high house edge, so you need to be aware of the chances you have in this. There is a wide range of Blackjack versions, so you must keep up with the different games you may get involved in. Each version of Blackjack has different rules, so you might want to study the game's odds before joining the table.
Stick to the full 3:2 Blackjack game
There are so many versions of Blackjack, but the best game you should consider is the one that pays full 3:2 involving an 8-deck game. This is a far better choice than a single deck Blackjack game that only pays 6:5. Verify the payout before settling for a game that disadvantages you.
Don't rely on Martingale Betting System
This betting system might seem like a good idea at first. But if you want to keep control of your wagers, the strategy of doubling your bet when you're bound to lose your hand. The chances of having the tables turned are very low. The premise of this strategy is a progressive overload of each hand you fail to win back the bets you just lost. However, this method can be very harmful to your bankroll. Stick to playing according to your plan so you don't lose all your money so quickly.
Choose the Surrender option
Some Blackjack games do not offer the option of surrendering. Whether you are a beginner or a professional player, this option is good to have if you're in need. However, do not overuse it, as it comes in handy only if you're about to lose. For example, you should surrender when you score above 15, and the dealer gets a score of 10.
Use Blackjack insurance wisely
Blackjack insurance is a safe bet if you count cards. However, if you're not a professional player, it would be best only to use the Blackjack insurance rarely, as the odds show only 4 out of 13 cards would make it possible for the dealer to hit a Blackjack under an Ace. Also, if you choose to play a 2:1 bet, Blackjack insurance is a strategy that may cost you.
Try these Blackjack strategies and see for yourself
Next time you find yourself at a Blackjack table, don't forget to consider these tips. Even though many other betting strategies can be applied to the Blackjack game, the player needs to engage in their game and get what they are looking for.