Off Page SEO Techniques Check List to be followed in 2022
SEO or Search Engine Optimization is an art with a blend of science, it is not an easy task to get good or first page ranking engines. Core SEO is depends on mainly two factors On page SEO and OFF page SEO. To achieve organic results, combination of on page and off page SEO is must. Backlinks are the backbone of SEO from the start. In the past, Off-page SEO used to gain rankings in a short period of time by spamming and unnatural link building. To overcome this problem, Google rolled out many updates to fight paid links and unnatural links. As a part of this, the Penguin update rolled out in 2012 for detecting link spam, link farms, and link networks. Many websites were affected by Penguin updates in the past. Webmasters and Expert SEOs all over the world use some proven off-page techniques and activities for achieving good ranks for their websites in 2022. I am sharing all off-page SEO techniques and SEO tips used by me on multiple websites, as per my SEO experience.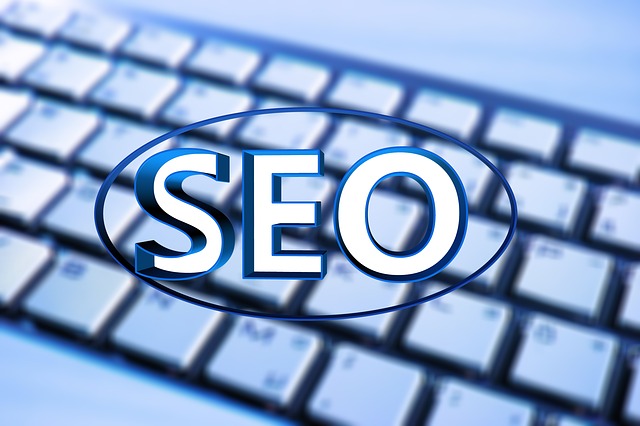 List of top Off Page SEO Techniques of 2022
Infographic Submission
Submission of infographics is one of the latest and advance methods of off page seo which helps to give good results. Infographics are the combination of Image + Text and arrangement of them in a descriptive manner which engages user on the website. In Infographics, one always tries to focus on current content and make the infographic informative, attractive and useful for the user. I have also provided an embed code in the infographic so that you can get quality backlinks which are very good for SEO purposes. Most authors create infographics in text and image format. Text on image cannot be read by bots, so image format can be used by users and it is used by robots to rank the page. Example of Infographic Submission site list: https://www.flickr.com, https://www.reddit.com, http://www.slideshare.net, etc.
High PR Infographic Submission Sites List
Donation Backlinks
Donations backlinks are those links in which you can get a do-follow backlink in lieu of some donations like 5, 10 or 15+ dollars. They might put your website logo or name under donors list. The price of the donations backlinks completely varies from website to website. Cost of backlinks can be dependent on various factors like PR, DA of website, domain age, traffic on domain, root level domain (.edu, .gov etc.). This is a good way to get some cost friendly backlinks, however many websites are now applying this technique to get backlinks. These pages are flooded with so many website lists, so now I am unsure about how much preference is given by search engines to these backlinks.
PDF or Document Sharing
If you have trustworthy, good and shareable content, then PDF and document sharing can be beneficial for off page SEO. There are many websites which have good PR and DA which are accepting the submission of PDF, eBOOk or documents; however, these sites generally give a nofollow link so the link juice will not pass. Although these websites usually show up in the SERP as per the relevant query so we can expect referral traffic from these results. Also, these sites have heavy traffic all the time; if uploaded document ranks on first page in SERP then you can expect referral traffic from these sharing sites. Google bot reads PDF documents as HTML file and link within the PDF file parse as HTML links. Example of PDF sharing sites: www.slideshare.net, www.issuu.com, www.scribd.com, etc.
High PR PDF Document Sharing Sites List
Commenting on niche related blogs
Most websites are giving no follow backlink tag by default, so no link juice will pass to websites, however, comment on niche related blogs can give plenty referral traffic. Before commenting on any topic, make sure that you do not spam the comment sections and always choose relevant blog. Also comment something useful and relevant for the user so you that can get more referral traffic and get more traffic than your competitors. For Example: http://www.dailyblogtips.com, http://www.weblogtoolscollection.com/, http://www.socialtimes.com/, etc.
Image Submission
Image submissions are useful for rank images. in SERP, before making an image submission keep some things in mind like image should be original, with proper alt tag, Image URL should be relevant, etc. The submission should have good PR, DA and if someone gives do follow link it would be best. Examples: tumblr.com, photobucket.com, instagram.com, imgur.com, etc.
Guest Blogging or posting
Guest blogging can give tremendous results if done in the right way. Try to post blog in 2.0 websites as these websites have good craze among bloggers and readers. Find blogs related to your niche and post well written and descriptive blog on those sites which can add value to users. Also, try to get one or two do-follow links from the blogger. If your blog has good scope and it can connect to readers it will boost your ranking as well as referral traffic. Examples: blog.kissmetrics.com, https://moz.com/blog, http://dailyseotip.com, www.socialmediatoday.com, etc.
Forums Posting
There are thousands of forums available online for every category; they drive millions of unique visitors and pageviews daily. Often, these forums shows up in the SERP for the queries. So the high referral traffic is guaranteed if you're posting something relevant to the blog and discussion. Also signatures in the profile can be your website URLs. Most forums with high PR give no-follow links. Example: http://www.bbpress.org/forums, http://www.forums.cnet.com, http://www.forums.cpanel.net, etc.
Question and Answer posting
There are lots of question and answer sites, which have high traffic and good page rank. In these Q and A sites, people ask their questions and other users answer them. You can use this platform to get referral traffic. The question often shows up in the search result, so your relevant question with website link can give you plenty of referral traffic. I personally prefer Quora.com for questions-answers due its versatile nature and it has questions in almost all the categories. In quora.com, questions of all niches can be answered easily. Don't do spamming in Quora, your account would be blocked after one warning by the moderator. Many other websites like stackexchange can be used for specific niches. Examples are: http://answers.yahoo.com/, http://wiki.answers.com/, http://stackexchange.com/, etc.




High PR Question Answer Sites List
Article Submissions
It is one of the oldest methods for link-building; in the past many SEOs manipulated this way to get backlinks to boost the rankings. Nowadays the game is completely changed, always submit unique and original articles to get the backlinks and maximize your efforts. Do not fill the articles with multiple anchor texts; Just try to get two to three backlinks. Never submit the same articles on multiple sites as you might be aware that search engines bots hate duplicate content. Example of Article posting sites: https://ezinearticles.com/, http://www.articlesbase.com/, http://hubpages.com/, etc.
Free Article Submission Sites List
Directory Submission
I think this is the oldest technique to get backlinks since the evolution of internet. Nowadays, these directory submissions are losing their shining due to multiple changes in Google algorithms and updates. In the present scenario, many firms have stopped doing directory submissions. However, in my opinion directory submissions can be used wisely to improve ranking in SERP. Always submit links in right category and try to submit these links in the directory just like http://viesearch.com. I personally prefer five directory submission of a URL in relevant category. Examples are: http://www.dizila.com, www.submissionwebdirectory.com, www.sitepromotiondirectory.com, etc.




See: 500+ Directory Submission Sites List
Profile Link Creation
Creation of user profile in web 2.0 and 3.0 with brand URLs gives a decent backlink. These sites have high page rank and domain authority, so the backlinks at these sites have a good impact. Most of the sites give no-follow links nowadays for fighting with spam, however Google also checks for link popularity these days. Also, profile created with brand name will help to improve brand visibility on the web and make the brand popular among users.
Classified Ad posting
Advertisement posting on various classifieds totally depends on the niche of the sites. If you are providing services or you want to sell something you can post your ad on these websites. By posting ad on these websites, it can give you some sell as well as decent backlinks along with brand awareness. Examples are OLX, Quikr, Justdial, etc.
See: High PR Free Classified Sites List
Business listing
Business listing is different from classifieds; business listing could be any website or directory where businesses are submitted under specific categories with URLs, to get backlink and link juice. We should submit home page, contact or about page as per the business demand. Examples are: Yellow pages, Google Plus (G+), yelp, etc.
See: High PR Free Business Listing Sites List
Video submission
Youtube.com is in third place globally by traffic and largest video site owned by Google. The user spends maximum time on Youtube as compared to other video websites. A video related to your services can do wonders. A relevant video which can add value to their users and capable to solve queries gives you lot of traffic. Also, these are useful in improving in fields like, share, comment and view counts. Other video sharing sites are vimeo, dailymotion, metacafe, etc.
You can check: High PR Free Video Submission Sites List
Press Release
Press releases normally written in the form of a news article. You can release it whenever you want to announce something, or achieved something great, like your firm awarded as best SEO company or you started a new SEO branch in your firm. Always try to put an external link which validates your achievement. You can submit the press release to high PR websites and put a link back to the site in the summary or footer of the article. Examples of Press Release sites are : http://www.indiaprwire.com, https://www.newswire.com/, http://www.prleap.com/, etc.
Check: 100+ Free Press Release Sites
These are the some off page SEO check lists which are in the trends now to rank a site. I will update the list time by time as per the Search engine optimisation trend or I will get something informational which is worth to share. If I miss something, please share in the comment box.