India, the land of many faces, natural beauties and architectural wonders have been attracting tourists from all over the world for decades. Some seek for enlightenment, and others seek earthly pleasures like Goa parties, delicious food, and gambling venues. While some websites, like casinohex.in where you can check out top list of the casino websites in India, provide readers a great overview of the online casino scene in India, some travelers are looking for a brick-and-mortar casino where they will feel like in a Hollywood movie. Gambling is also an essential part of many Indian festivities such as Deepawali and Holi. During those events, gambling increases for 30 to 40%, with police raids being more than common in unregulated casino sites.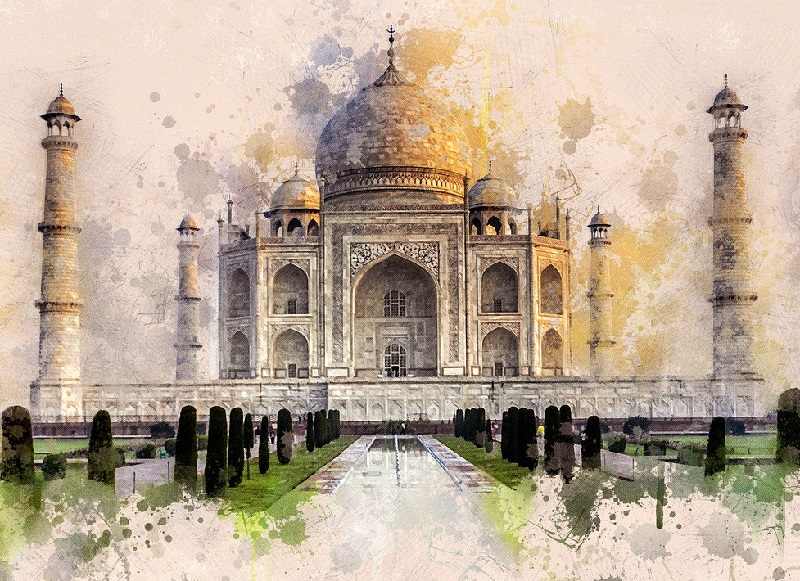 But, are there legal gambling venues, and an Indian casino scene compare to that of Monte Carlo or Las Vegas?
How to Gamble in India?
India has a highly regulated casino scene, and the gambling sector falls under the local jurisdiction of every state. Except for horse racing and lottery, all gambling activities are limited to certain areas of the country, so it is impossible to simply walk into a casino without prior research. At the moment, casino venues operate exclusively in Goa, Daman, and Sikkim, which makes them clearly inaccessible from most states and union territories. Gambling is regulated by over a century old The Public Gambling Act (1867), and both owners and visitors of illegal gambling venues can be charged with a fine or imprisonment. Also, Indian law, unlike laws in many other countries, recognized two types of games – skill games and games of chances. They understand how some games take time to learn and perfect skills.
Even though three states opened their doors to the gambling industry, there are only a few casinos you can visit. According to the Goa, Daman and Diu Public Gambling Act from 1976, casinos can be opened only on offshore vessels or at luxurious five-star hotels. For example, in the state of Daman, there is only one casino open for visitors. In Goa, there are 10 of them: 6 are land-based, and 4 are floating casinos. Sikkim only has two casino venues open for tourists. There have also been rumors about how Visakhapatnam will get a casino soon.
This means that most Indians will have to take a train to play their favorite casino games, while offshore tourists will have to plan their trip according to casino availability. Luckily, we live in the 21st century where the world is a global village and everyone is connected, so more and more tourists rely on online casinos.
If you are looking for a bookie to bet on sports, you will have to make your peace with betting on horse racing. Even though there have been some initiatives by different sports organizations such as the International Cricket Council (ICC) to legalize sports betting on distinctive sports, their efforts remained fruitless. The main argument of such initiatives is that the states are losing money to the mafia and organized criminals that usually take over illegal sports betting. Also, illegal betting activities expose both tourists and Indian citizens to danger and Wild West betting conditions, while a regulated environment would, in the end, be profitable for everyone.
Online Gambling All Across India
But, just because gambling is limited to a few states, doesn't mean that people have lost the urge to experience the excitement of a good bet. The online casino industry in India is thriving, despite the fact, there are no locally regulated casinos.
Considering there are many interested parties in the online gambling industry, companies willing to provide online gambling and Indians interested in online play, it seems that the regulatory framework hasn't caught up yet. There was an intention in the state of Sikkim to license three gambling sites back in 2010, but the deal fell through. Does this mean that online casinos are illegal in India?
Online gambling is very much legal in India, as offshore casino companies can offer a service of online gambling to all Indian citizens, as long as they support payments in Indian Rupees. Such casinos offer not only casino games, but sportsbooks as well which makes them a perfect solution for players who can't easily access traditional venues or want to bet on sports other than horse races. And let's admit, everyone wants a little bit of variety in their lives. Online casinos can be accessed at any time of day, and no matter where you are, as long as you have a stable internet connection. If your online casino has a mobile app, even better, as you can play on the go, even while waiting in line to get tickets to a tourist attraction. So, the online casino industry in India is very alive and thriving, mostly because it is available all across the country, and not only in certain states or provinces.