Legal Status of Gambling in India
All around the world, people enjoy testing their luck at least once in their lifetime with betting. But not everywhere is equally accessible and permitted. National regulations can vary dramatically, from the stringent approach in China to the liberal attitude of the United Kingdom. Here's how things stand in the world's biggest democracy: India.
State by State Regulation
Also known as a subcontinent, the massive nation of India often delegates legislative responsibility from the national to the state level, and this is the case for betting. Because of this, the various types of gambling (land-based or online, casino or sports betting, lotteries and card tournaments, and so on) may be legal in one part of this vast nation and illegal in another. Whether living in India or just looking for entertainment during a visit, it's important to remember this fact.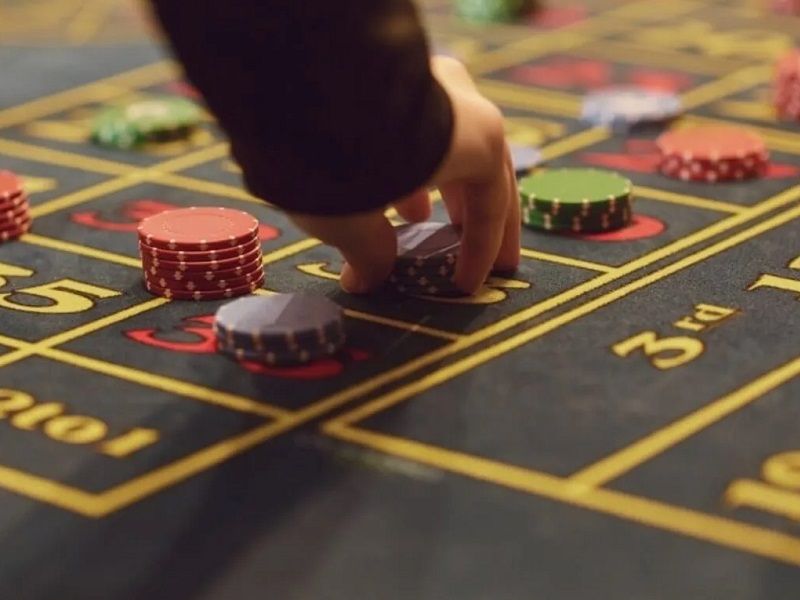 It's also worth noting that there's a significant argument between advocates of regulated betting (citing better protection for players and generating revenue for the state) and opponents (who fear it can cause problems with addiction and crime). Unlike some other nations with more settled views, whether pro- or anti-gambling, the situation is more in flux in India, with new federal legislation looming on the horizon.
States that Permit Land-based Casinos
States that permit land-based casinos include Goa, Daman (or Dadra and Nagar Haveli and Daman and Diu to use its full modern name), and Sikkim. The last of these is the least populous and the geographically second smallest territory, with just over 610,000 inhabitants. Sikkim is located in the northeast of the country. Goa is distant, in the southwest, and is the only state smaller than Sikkim. It also has a small population, at just 1.4m.
Dadra and Nagar Haveli and Daman and Diu were formed by the merger of two states and have a total population similar to Sikkim. This union territory is located in the west of India. It's worth noting, therefore, that the most liberal parts of India are all small in both geographical and population terms.
Sikkim has a pair of casinos, while Goa has ten (six based on land and four floating casinos on the Mandovi River). Daman currently has just one casino, but another may be opened in the not-too-distant future.
Online Regulations in India
Some countries have either been slow or struggled to deal with online regulation, and India is no exception. At the federal level, there is no ban on betting online, although certain states have passed laws at the provincial level to this effect. Technically, the Public Gambling Act of 1867 is still in force, although nobody has been prosecuted under it for betting online. Betting this way has become a huge deal globally thanks to the convenience of being able to play from almost anywhere and the wide range of online banking methods available.
Perhaps unsurprisingly, the only parts of the country that officially permit online betting in 2022 are Goa, Daman, and Sikkim. Ironically (and somewhat similar to how Canada ran things until very recently), casinos in India are not allowed to operate online, but offshore operators are entirely legal. This includes many casino sites specifically designed to cater to audiences from India. However, not every part of India permits online betting, with a custodial sentence of up to one year possible for those found guilty of it in Telangana and Andhra Pradesh (both states have forbidden all forms of online betting). These two states are massive compared to the pro-betting territories and have a combined population of circa 85m.
Available Online Options for India's Players
Despite betting, in general, being outright endorsed (legally) in small parts of the country and some big states forbidding it entirely online, plenty of India's residents enjoy betting, which means much of it occurs illegally. This has ramifications far beyond India itself (which suffers a loss of revenue, as well as players betting with less protection). Because the sums involved are so vast, this has led to some spot-fixing scandals in cricket (the national sport of India), whereby betting markets were manipulated by syndicates paying off players to behave in a certain way to ensure that bets came off.
In total, it's estimated that half of India's estimated $60bn market is illegal. There have been calls to regulate and make lawful sports betting to help crack down on this manipulation, as well as to help provide revenue for the government. Perhaps a little overdue, the Indian Government in 2022 indicated its intention to replace the Public Gambling Act of 1867 with a modern bill.
While the current picture in India can vary significantly by state, the forthcoming new bill will undoubtedly mark a milestone in the country's relationship with betting (especially online). Just as with online video games and other forms of entertainment, the popularity of online betting seems unlikely to wane anytime soon.
One thing is certain, people from India like betting a lot. How the new bill reflects this reality will be critical in determining how much of the betting revenue is diverted overseas (as of now) and how much flows into Indian governmental coffers.